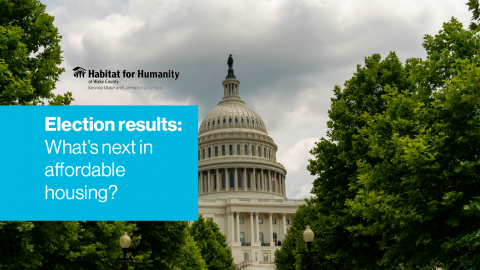 After months of anticipation, the 2020 election has come to a close. We are excited to report that North Carolinians made their voices heard at the ballot box, with a voter turnout rate of 75.3 percent, an increase of over six percent from 2016! 
Why do election results matter?
Elected officials at all levels of government influence affordable housing. Ongoing decisions, like state or federal appropriations for affordable housing programs may be changed by our updated legislatures. The choices made by our lawmakers have a significant impact on us and our community.