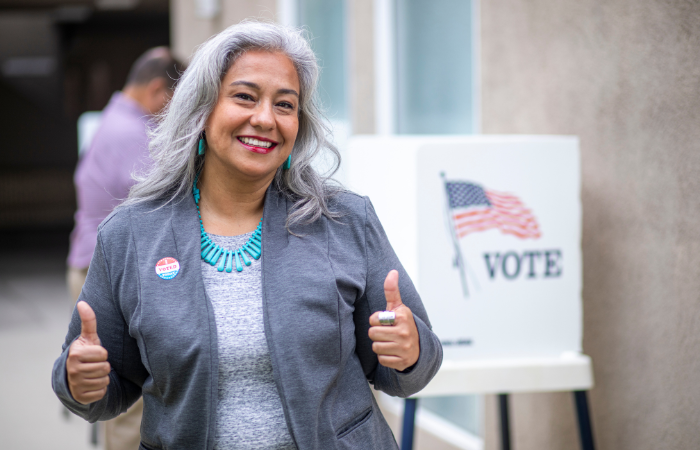 Local Elections Wrap in North Carolina
Local elections have concluded for 2023 and the results are in. Both newcomers and incumbents won races across the county, many of whom ran on a platform highlighting the importance of affordable housing.
Habitat Wake organized several voter education efforts this year. This included sending an affordable housing questionnaire to candidates in September. We worked together with other affordable housing providers in the Wake Affordable Housing Coalition (WAHC). Together, we created a questionnaire that covered rentals and homeownership. Over half of the candidates responded and their answers can be found here. We also partnered with You Can Vote to organize voter registration drives in ReStores around the county. These events both registered voters and informed people about the new voter ID laws in NC. Thank you to all of the Advocacy Ambassadors that volunteered to help with these events!
Election Results
All municipalities in Wake County besides Raleigh held elections. Cary started off the races with their election in October. Current legislator Lori Bush won to keep her at-large position on the council. In District B, newcomer Michelle Craig won the seat. Meanwhile in District D, the race ended up in a runoff election between candidates Rachel Jordan and Sarika Bansal. As of this time, the results of that race have not been called either way.
Apex Councilors Terry Mahaffey and Arno Zegerman retained their seats. Incumbents also won in Garner, Morrisville, and Knightdale. However, there is one newcomer in Garner, the new mayor, Buddy Gupton. To find the names of all of the winners for this year's municipal elections, please see the chart below.
Take Action
You can advocate for affordable housing by reaching out to the newly elected officials to congratulate them on their win and ask them to support funding for affordable housing during in the local budget. Look up the results for your area at https://www.ncsbe.gov/results-data/election-results.