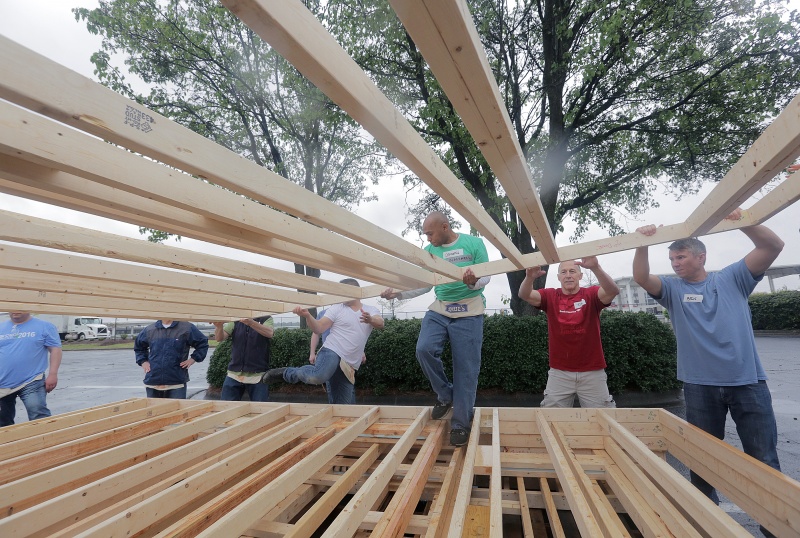 Habitat Wake is able to build, preserve and advocate because strong, diverse partnerships with faith groups, corporations, foundations, other non-profit organizations, municipalities, and individual volunteers and donors. 
More than 4,500 individuals volunteer each year. 
2,700 corporations, congregations, and individuals provide financial support each year. 
The Habitat for Humanity ReStores provide an additional sustainable revenue stream for all three local Habitats: Habitat Wake, Habitat Durham and Habitat Orange.
Our partners make it possible for homebuyers to build and purchase affordable homes. Every individual and group can contribute to our work -- join us!