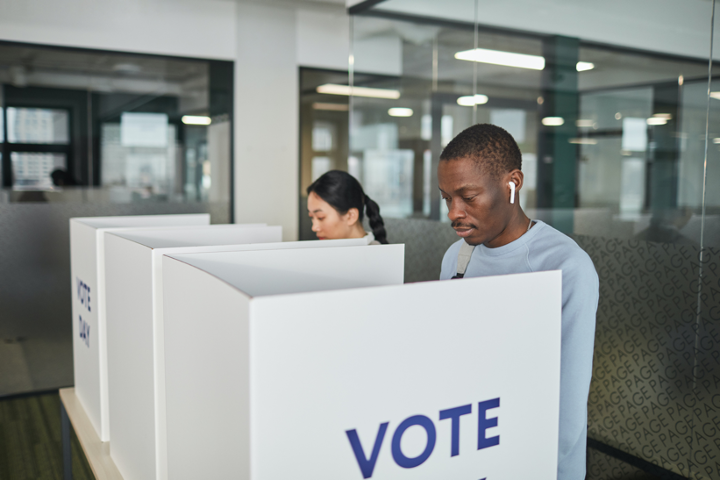 Voting for our local, state, and national representation has always been an important tradition in American life. Presidential elections by far get the most attention and highest voter turnout, in the 2020 national election the NC voter turnout had around a 75% turnout and the 2021 municipal election had a 15% turnout. However, that does not mean that other elections aren't just as important. In many ways, local elections actually have a more direct impact on our lives. In terms of affordable housing, municipal governments have some powerful tools at their disposal.
How do local elections affect change?
Local governments can use the local budget process to prioritize funding for affordable housing. In the recent Wake County Budget, Habitat Wake advocated for the county to increase investment in the creation of more affordable housing stock and homeownership programs. Habitat Wake and coalition partners succeeded in securing $1.3 million in funding for a program that helps assist households with major system repairs and an increase in $1.4 for utility assistance for income-eligible households. The decision to fund these integral programs was based on decisions by local elected officials.
Municipalities also can direct federal and state funding to acquire land that can then be used to create affordable units. For example, the Town of Cary decided to invest $2.3 million of the funding they received from the American Rescue Plan Act (ARPA) towards Cary Housing Plan initiatives.
Zoning regulations, which are passed through city and town governments, can have a big impact on affordable housing. Zoning rules that increase density, like the City of Raleigh's Missing Middle text changes, can encourage more housing supply to be built. Zoning incentives like the Transit Overlay District can incentivize developers to build subsidized affordable housing.
Upcoming local election deadlines
Local elections for several municipalities in Wake and Johnston Counties are just around the corner. Election Day is October 10th for Cary residents and on November 7th for voters in Apex, Fuquay-Varina, Garner, Holly Springs, Knightdale, Morrisville, Rolesville, Wake Forest, Wendell, and Zebulon. Local legislators have several tools at their disposal for increasing access to affordable housing. It is integral that all eligible voters register and educate themselves on the candidates so they can use their voices to elect representatives that will support and prioritize affordable housing initiatives. Find out how to register to vote in NC here.
Want to learn more about candidates running in your district and their affordable housing ideas? Check out candidate responses from our Affordable Housing Questionnaire.