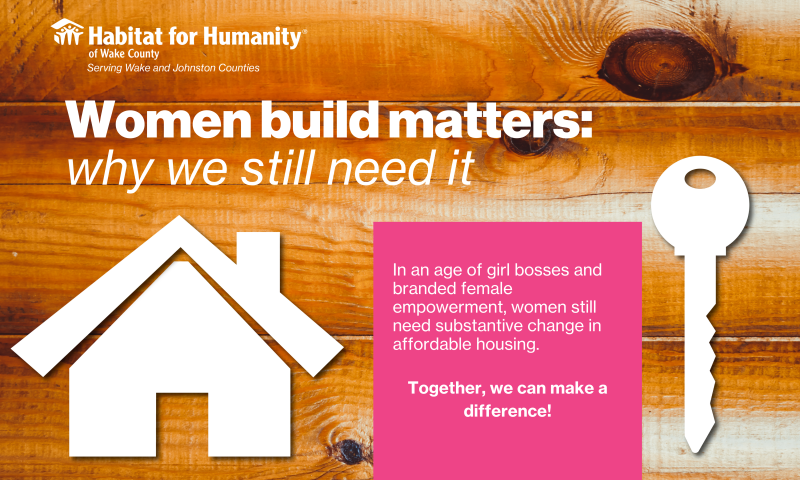 Every year, Habitats across the world take part in Women Build, an initiative that started 30 years ago in Charlotte, NC, when a group of women came together to build a house alongside a woman in the Habitat homebuyer program. This concept, championed by Habitat for Humanity International, has propelled the global movement for affordable housing to new heights.
Every year, Habitat Wake joins in this effort that bolsters our mission: bringing people together to build homes, communities and hope—through Women Build.
Today's challenges
Here in Wake and Johnston counties, this movement has never been more urgent.
Even before the pandemic, deep disparities persisted between white and Black homeownership. Additionally, women only obtained access to bank accounts, credit lines, and other wealth building opportunities 48 years ago (thanks to the Equal Credit Opportunity Act). Because saving for a down payment on a mortgage requires significant wealth, the gender pay gap in the U.S. remains a barrier to homeownership for women, made worse by racial discrimination.
Housing is at the center of well-being for individuals and families, and the affordability in our area is facing steep challenges that stem from a lack of federal policy.
Dr. Jenny Schuetz, author of Fixer-Upper: How to Repair America's Broken Housing Systems has this to say via WRAL Techwire:
"'The United States doesn't have one comprehensive housing policy,' Schuetz writes in her forthcoming book.  'Rather, we have a complex network of rules and regulations, taxes and subsidies, formal procedures and informal social practices, all of which influence housing outcomes.'"
Against this backdrop of challenges, it is critical that we support women, and particularly minority women, in their journeys to homeownership.
Blazing new trails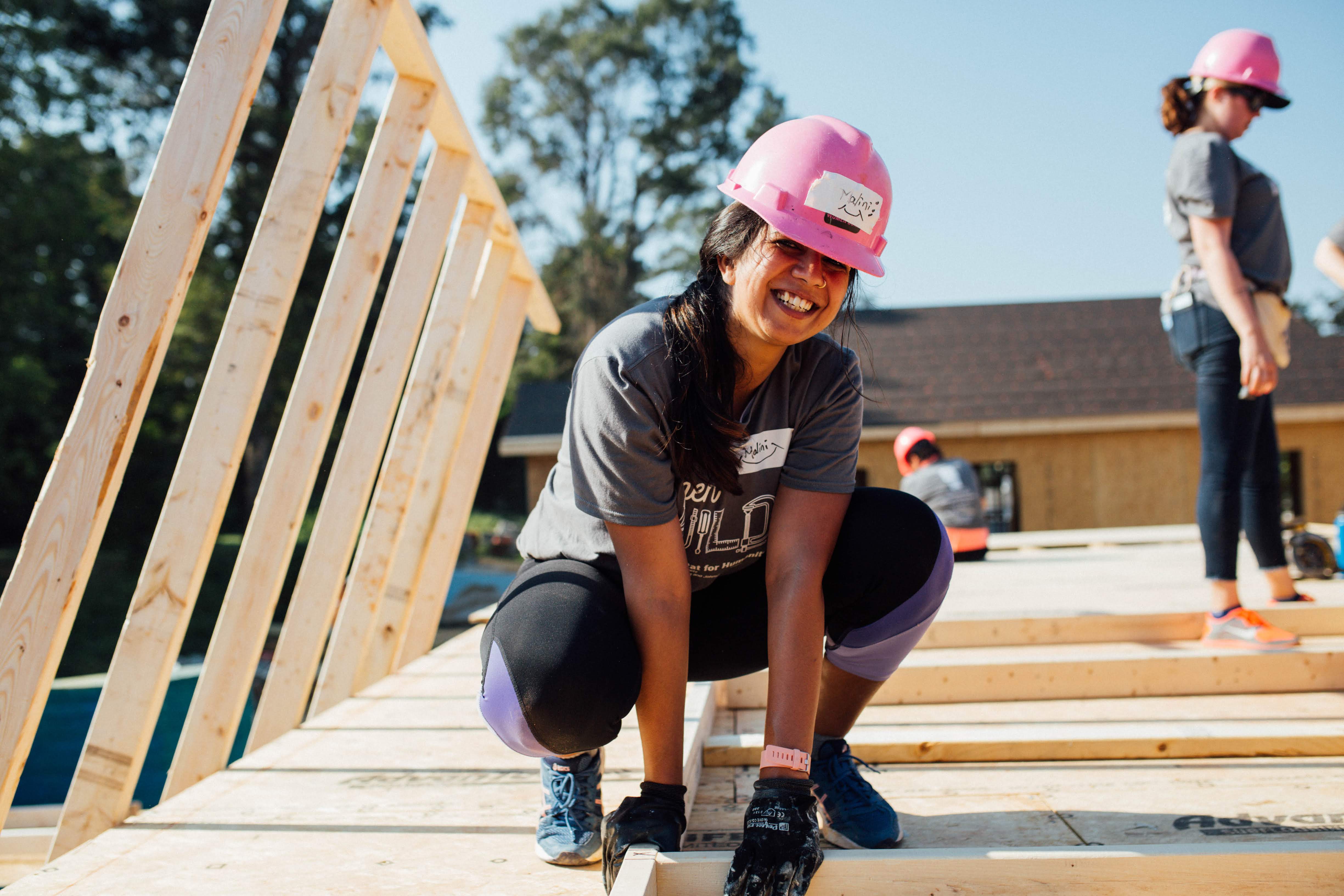 Pictured above: a woman volunteering on our 2019 Women Build construction site.
As whole, homeownership among women has been on the rise. Pre-pandemic homeownership saw historic gains:"…single women are the second-largest group of homebuyers, surpassed only by married couples," according to this Forbes article, and 2019 saw a "five-times increase in single minority women borrowers."
Habitat Wake works in March and all year round to increase access to affordable housing for women and other people in our community who were locked out of wealth building opportunities.
This year, there are new opportunities to have an impact on individual lives with Women Build events and on systems through advocacy. Either way, when you invest your time or money into Habitat Wake, you are helping sustainably transform our community.