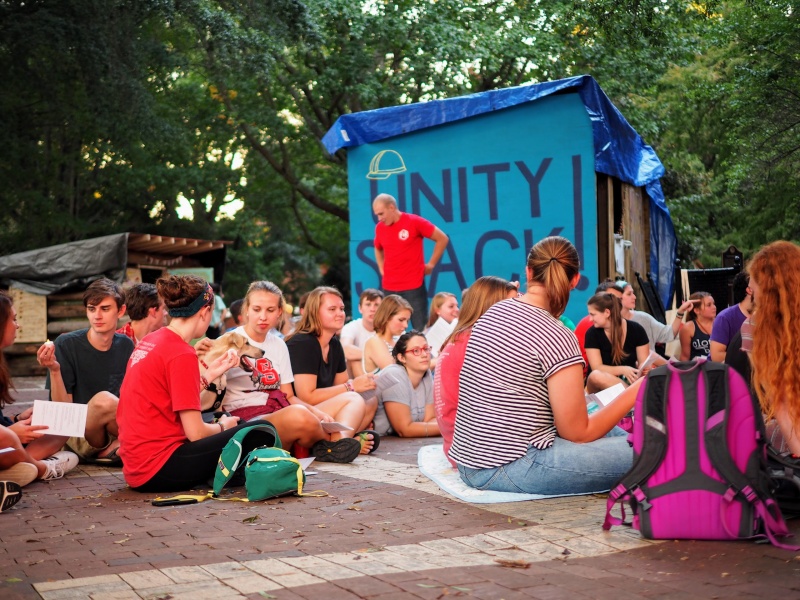 Shack-a-Thon is a 20-year collaboration between the N.C. State Habitat for Humanity Chapter and Habitat Wake. 
This past Sunday, I was out on the Brickyard at NC State's campus and got to see students building shacks from the ground up for this year's Shack-a-Thon to benefit Habitat Wake as well as raise awareness for affordable housing. I am here to tell you these students are strong, smart, innovative and ready to raise money!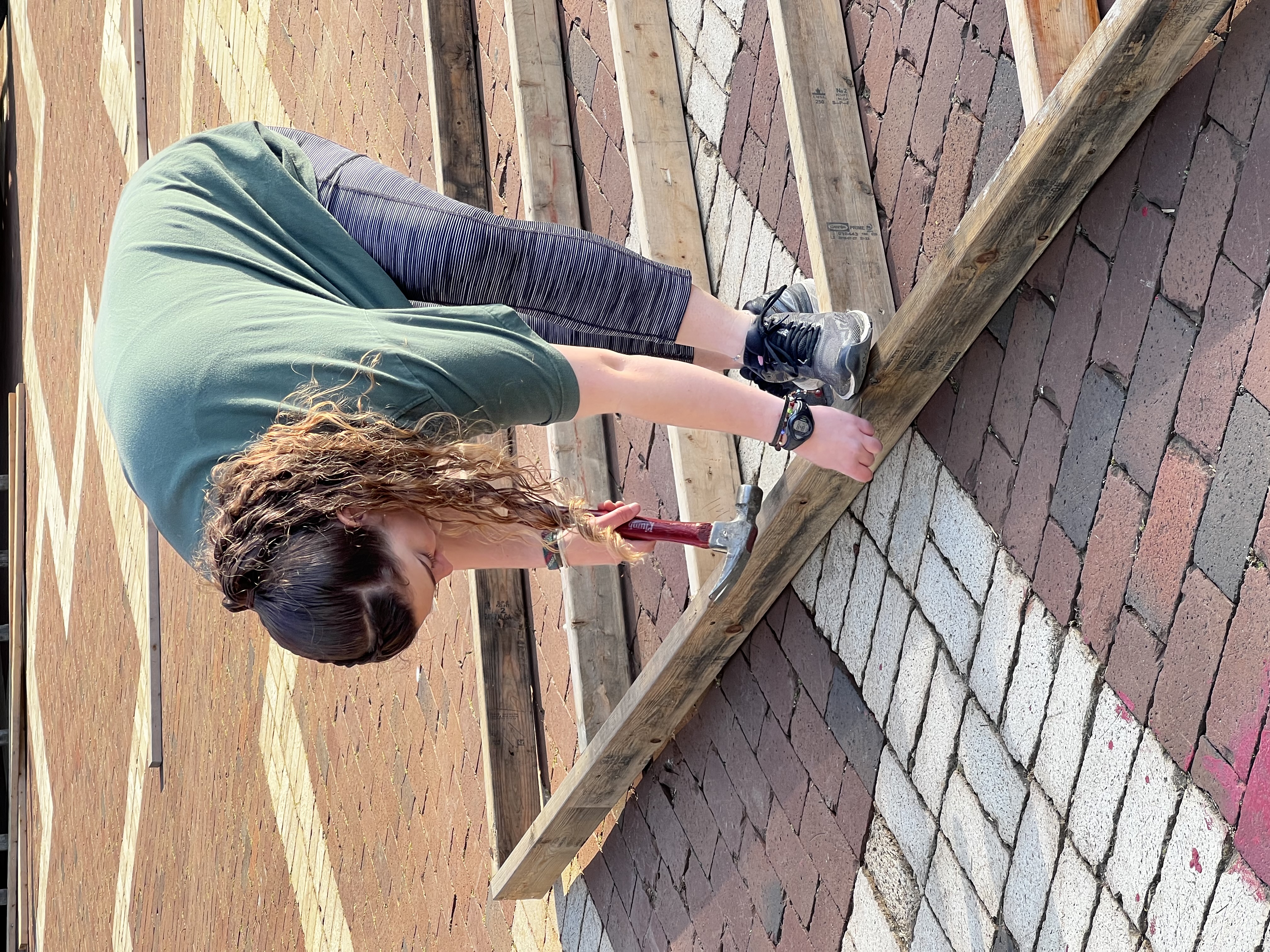 As a recent grad who got to experience my time on campus in person, it was exciting for me to see students together again laughing and sharing passions they all enjoy. I heard so much laughter and there were smiles on everyone's focused and determined faces. Being there I could tell these students were excited to finally have a semester on campus that was semi close to normal. 
Safety First
The students first received a safety talk and then a rundown of what the day would be like, and, with help and supervision from the Habitat Wake construction team, the students got to work. The bases of the shacks came first and because the Brickyard doesn't provide an even landscape to build, each team had to add extra wood to get the shacks level. Because these students are pros after hosting the Shack-A-Thon fundraiser for so many years, construction on the walls went up in a breeze. This year, they decided to insulate the shacks so the students would be warmer at night, again, we're dealing with professionals.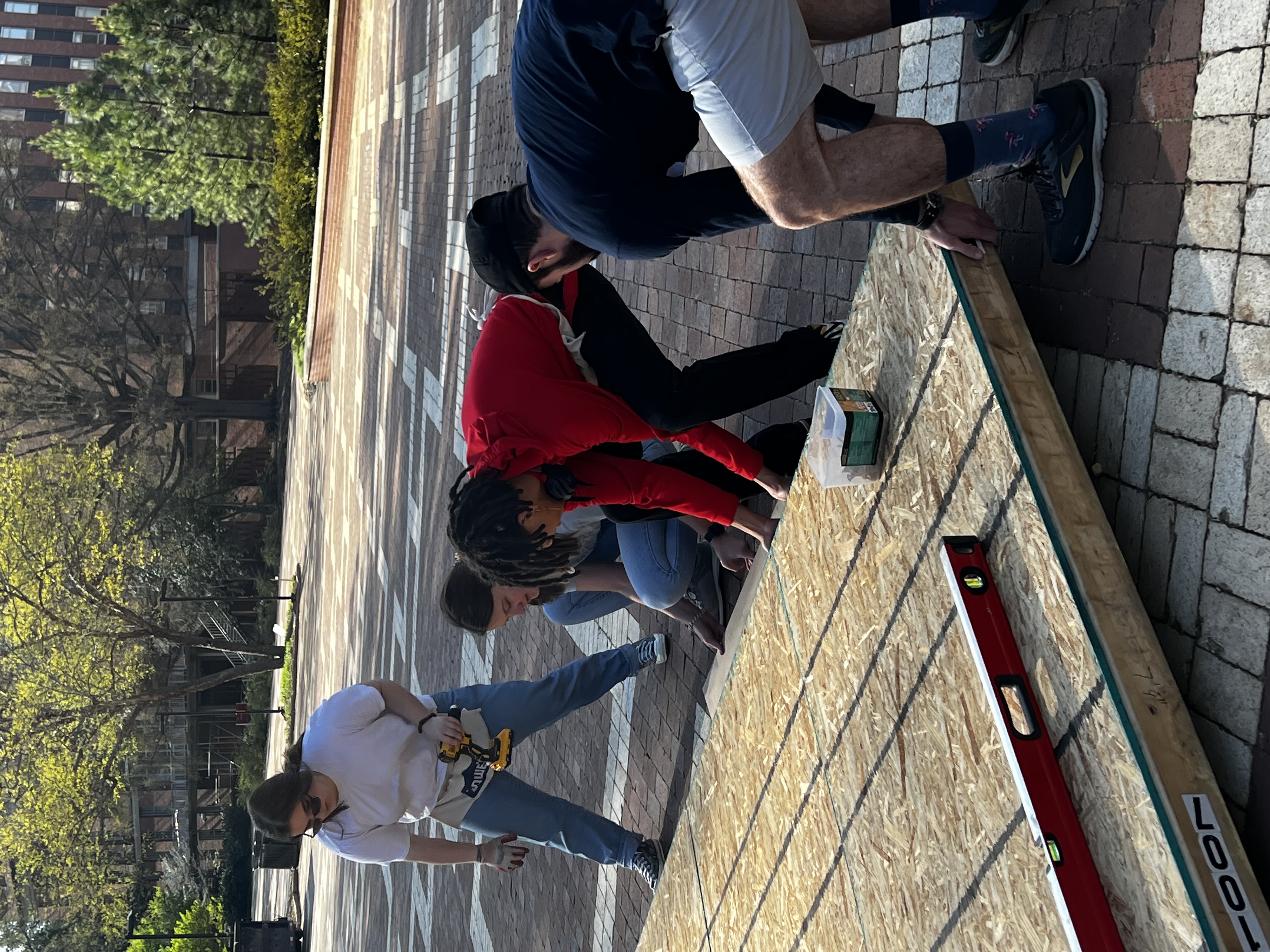 Real Dedication
During this past week we have seen weather go from blue skies and 80 degrees to thunderstorms with lightening, rain and wind. Students put tarps over the roofs so the shacks wouldn't get too wet and bundled up if it got too cold. Their commitment is unwavering, and they will not let anything get in the way of raising funds for affordable housing and we shouldn't either!
Join us!
Affordable housing is one of the most pressing issues in our community with more than 91,000 families needing an affordable home. Shack-a-Thon is a student-lead fundraiser held at North Carolina State University's Brickyard every year. Students from many campus organizations and clubs come together to build shacks where they will sleep and sell items as their own mini fundraisers for Shack-a-Thon. To help NC State students reach their goal of raising $35,000 for Habitat Wake, click here: shackathon.org.
- Kira