Lowe's Heroes will work alongside Northeast End residents on Saturday, October 7. Beginning at 8:15 a.m., volunteers will
The Fall Festival sponsored by Lowe's will take place from 10 a.m. until 2 p.m. at 309 E. Spring Street in Wake Forest.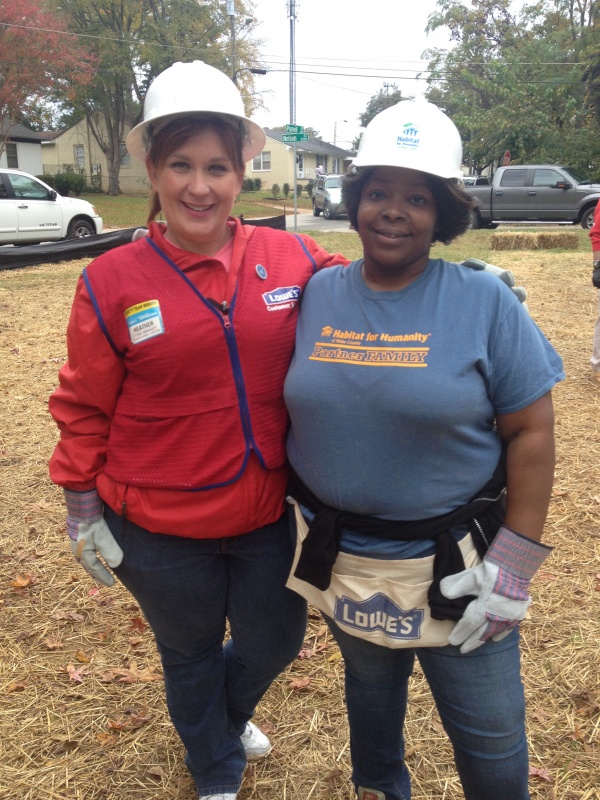 Lowe's Heroes will complete home preservation projects, which will be an extension of their Roofs and Rakes project in 2015. Employees will work with neighbors of the Northeast End Community to complete roof and minor exterior repairs.
The community garden will provide sustainable sources of low-cost, healthy food, which will improve health outcomes and quality of life for the entire community for years to come. In addition, residents will learn gardening skills and the ability to provide for their nutrition needs through ongoing education offered to the community by Interfaith Food Shuttle and Grow Raleigh.
We will kick off the Fall Festival by bringing together Lowe's Heroes, youth and police officers to lead a community cleanup, yardwork and a cleanup of local African-American historic sites. The youth will learn about their heritage and gain pride in their community. The Fall Festival is a first step in a future collaboration between the youth in the Northeast End Community and police.
The Northeast End Community Coalition includes Habitat Wake, local community leaders, representatives from local congregations -- Faith Tabernacle, Friendship Chapel, Olive Chapel, and Hope Lutheran, representatives from the DuBois Alumni Association (local high school), StepUP Ministry, Jobs for Life, Read and Feed, Hope House (Community Center), Massey Apartments, Town of Wake Forest, and Grow Raleigh.