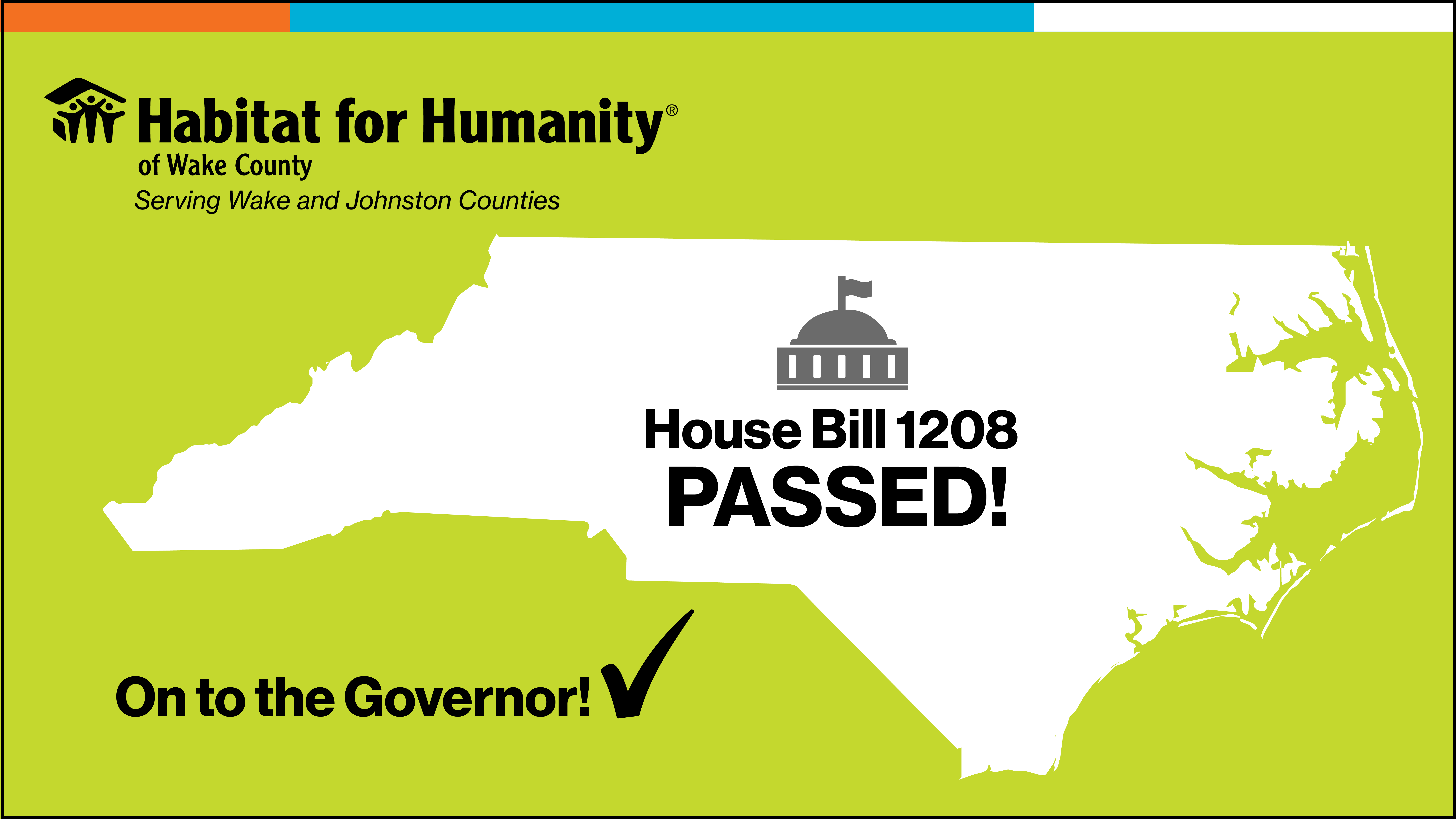 Advocacy Win!
We are excited to share that H.B. 1208 has passed through the General Assembly and is now ready for Governor Cooper's approval. The Governor is expected to sign the bill next week, meaning that $20 million to the Workforce Housing Loan Program will soon be administered. 
Thank you to everyone who played a role in getting this bill passed by contacting their legislators! But, the work is not done yet. H.B. 1200 is still on the table and would provide critical housing support to families impacted by COVID-19.
Continue to contact your legislators today! Find who represents you here.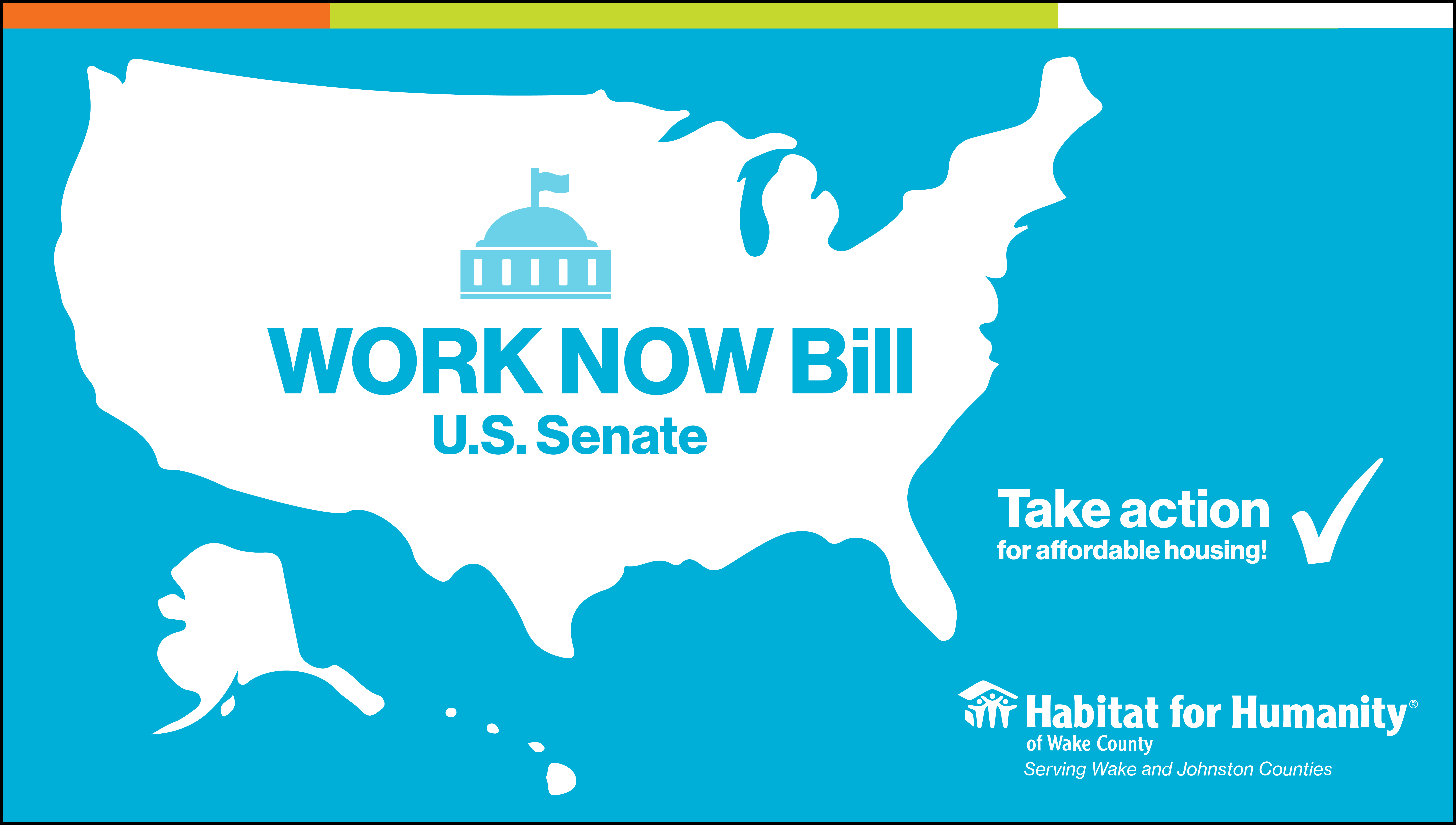 Don't forget about Federal relief!
As lawmakers in D.C. continue to deliberate the next COVID-19 relief package, we need to ensure that the urgently needed relief is provided to families struggling with housing and other expenses, as well as support to nonprofit organizations providing critical services amidst the pandemic.
The Senate can help meet these needs by supporting the Housing Assistance Fund and the WORK NOW Act. Please email your Senators and urge them to support both bills in order to provide increased housing stability and assistance to nonprofit organizations. 
Don't know who your Senators are? Find their information here.