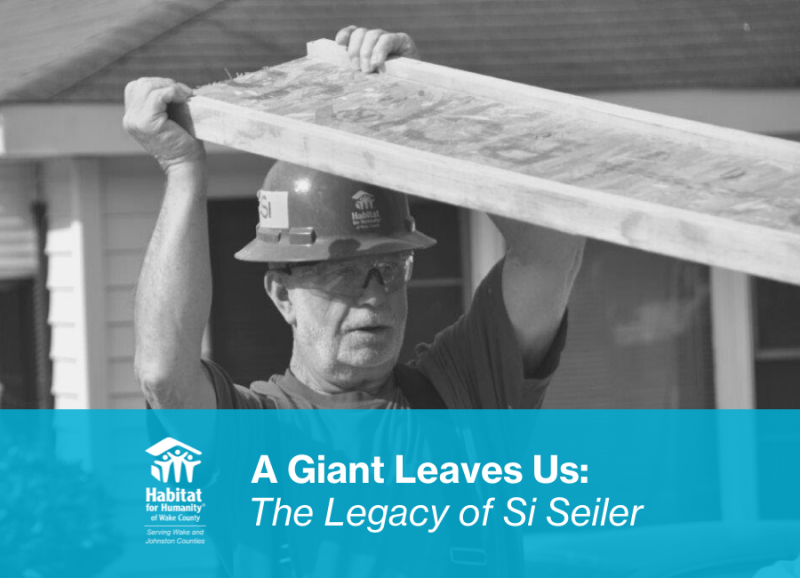 Stewarding the boundless talents of those who serve alongside Habitat Wake is a distinct honor, and this is certainly the case in the legacy of Si Seiler, a long-time member of our Force of Habitat who passed away earlier this month. 
The Force of Habitat is a collective of highly skilled construction volunteers who consistently dedicate their time and energy to building homes, communities and hope with Habitat staff and AmeriCorps. Their work makes so much of what we do possible that it's hard to put into words the depth of their impact. 
Over the past decade, Si loaned Habitat Wake his skills, his tools, and his time. He joined the Force of Habitat through his church, Wake Forest Presbyterian, a faith community that has become one of the cornerstones of the Northern Wake Faith Coalition. Faith coalitions play a tremendous role in sustaining our work, and through his consistent support, Si strengthened the connection between his church and Habitat Wake. And that's not all: Si led Habitat Global Village construction mission trips at his church for decades. He mentored a slew of volunteers from the church in construction and acquired a garage full of tools those volunteers still use now. 
A couple of months ago, Si had been diagnosed with a rapid form of leukemia, and he was told by physicians he only had a few weeks left to live.  Upon hearing this, he asked to donate his extensive tool collection to Habitat Wake. His wife, Millie, scheduled the pick-up for the time of the day when Si was usually strongest, and a small army of Habitat staff and volunteers packed up the truck with Si's tools in less than an hour.   
View photos from the tool donation
Having a piece of Si close to staff through his tools is special. Construction superintendent Kris Nilles recalls working with him: "His kindness and patience, his knowledge and humor are all things to be admired. Seeing Si's name on the sign-in list meant our job on site would be easier that day.  He's a force of nature and will be missed." 
The past year and a half of having limited personnel on site has been incredibly challenging and expensive for Habitat Wake staff, adding a certain perspective to Si's passing. It is impossible to overstate his impact. The comfort he and others like him bring is simply invaluable.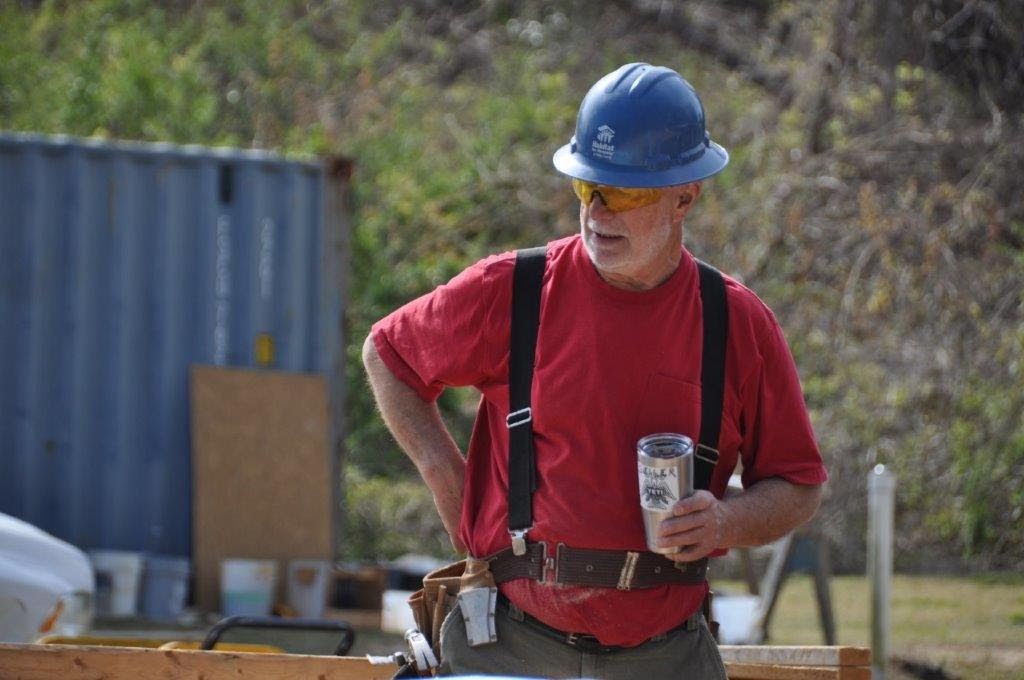 "Moments like this help us all to put into perspective what is important to focus on each day and also help us realize the impact that our jobs have on such amazing people in the community such as Si," said Habitat Wake CEO Bill Ahern. "Si's tool donation was much more than just a material donation, and he is—and will always be—a special part of our Habitat family."  
Not long after the donation, Si passed away. Habitat Wake staff have a deep and abiding gratitude for Si's contributions to our organization, and we will continue our effort to honor his legacy.