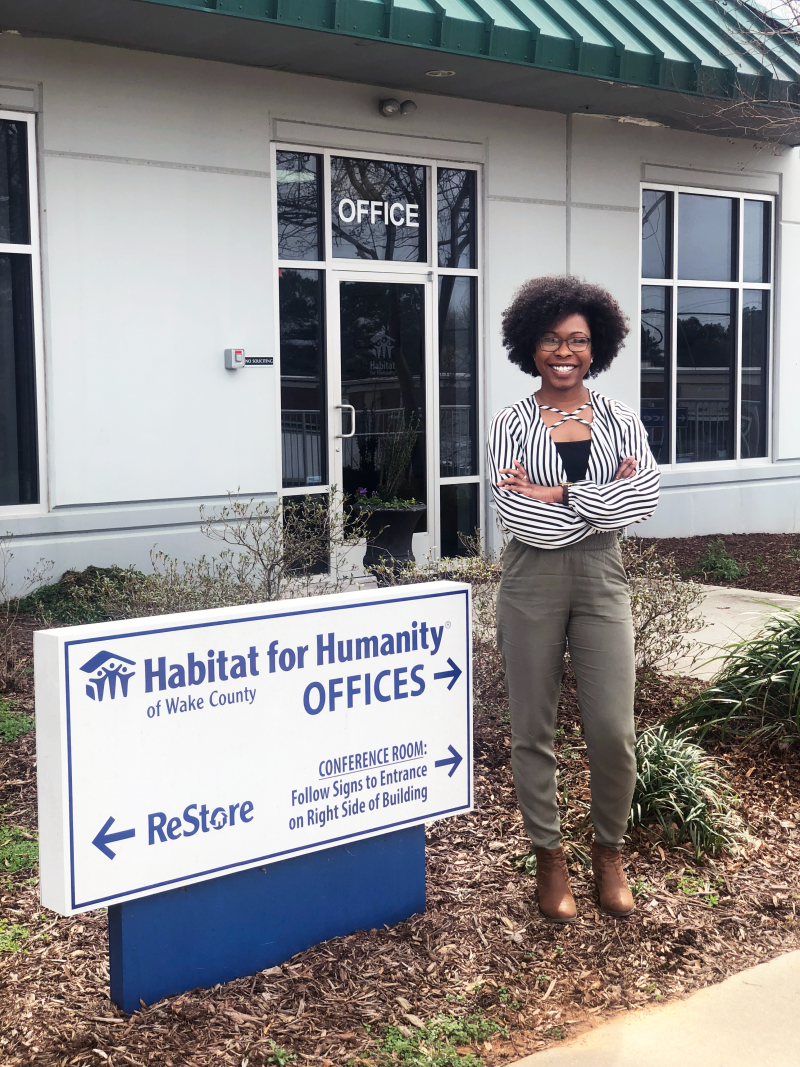 This blog was guest written by Habitat Wake National AmeriCorps Member and Family Services Coordinator, Aleia Woodard.
After graduating from the University of North Carolina at Charlotte with a degree in Public Health in May 2018, reality hit and I had no idea what my next step would be. I was introduced to the AmeriCorps program and found that it aligned perfectly with the stage of life I was in at the time. I knew AmeriCorps would serve as a perfect transition into my next phase and allow me to experience what it was like to be in the work field.
My time with Habitat for Humanity has been a great learning experience. I have been fortunate enough to be involved in meetings, dedications, events and even lunches with influential people. I am currently serving my AmeriCorps term in the Habitat Wake office and truly believe the work I'm doing has a major impact on the lives of the families and communities we serve. The bulk of my time is spent developing and coordinating the new Almost Home program, processing applications, meeting families during application sessions and becoming familiar with the family selection process. I've also had the opportunity to volunteer on the construction site locally and take a Global Village trip to Phnom Phen, Cambodia.
Being an AmeriCorps member has been everything I imagined and more. I've developed skills that I can use in future jobs, discovered my strengths and been challenged along the way. I've always believed that everything happens for a reason, so crossing paths with the families and staff of Habitat for Humanity of Wake County was not by mistake but all for a greater purpose.