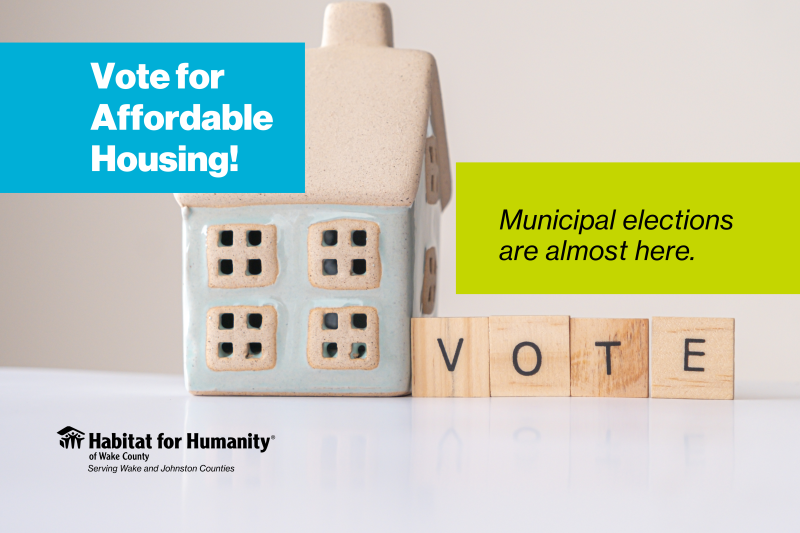 Local elections are around the corner! Are you ready to support affordable housing at the ballot box? 
This November, every Town in Johnston County and 10 municipalities in Wake County are holding local elections. Early voting will be open from October 14- 30 and Election Day is Tuesday, November 2! Make sure you register to vote before the deadline on Friday, October 8. 
During this year's election, voters will decide who should represent them as the Mayor and members of Town Council. These local government officials shape what our community looks like through infrastructure development, zoning changes, and community development policy.  Their decisions have a tremendous impact on our day-to-day lives.  
Habitat's network can advocate for housing at the ballot box by supporting candidates that are passionate about affordable housing and equitable development. There are many affordable housing wins that were secured during elections (remember Raleigh's $80 million bond from last November?) and this election is no exception. By making affordable housing a priority while casting your vote, you are directly supporting Habitat's mission! 
Get in the know: our Candidate Forums will help residents in Apex, Garner, and Holly Springs prepare for voting day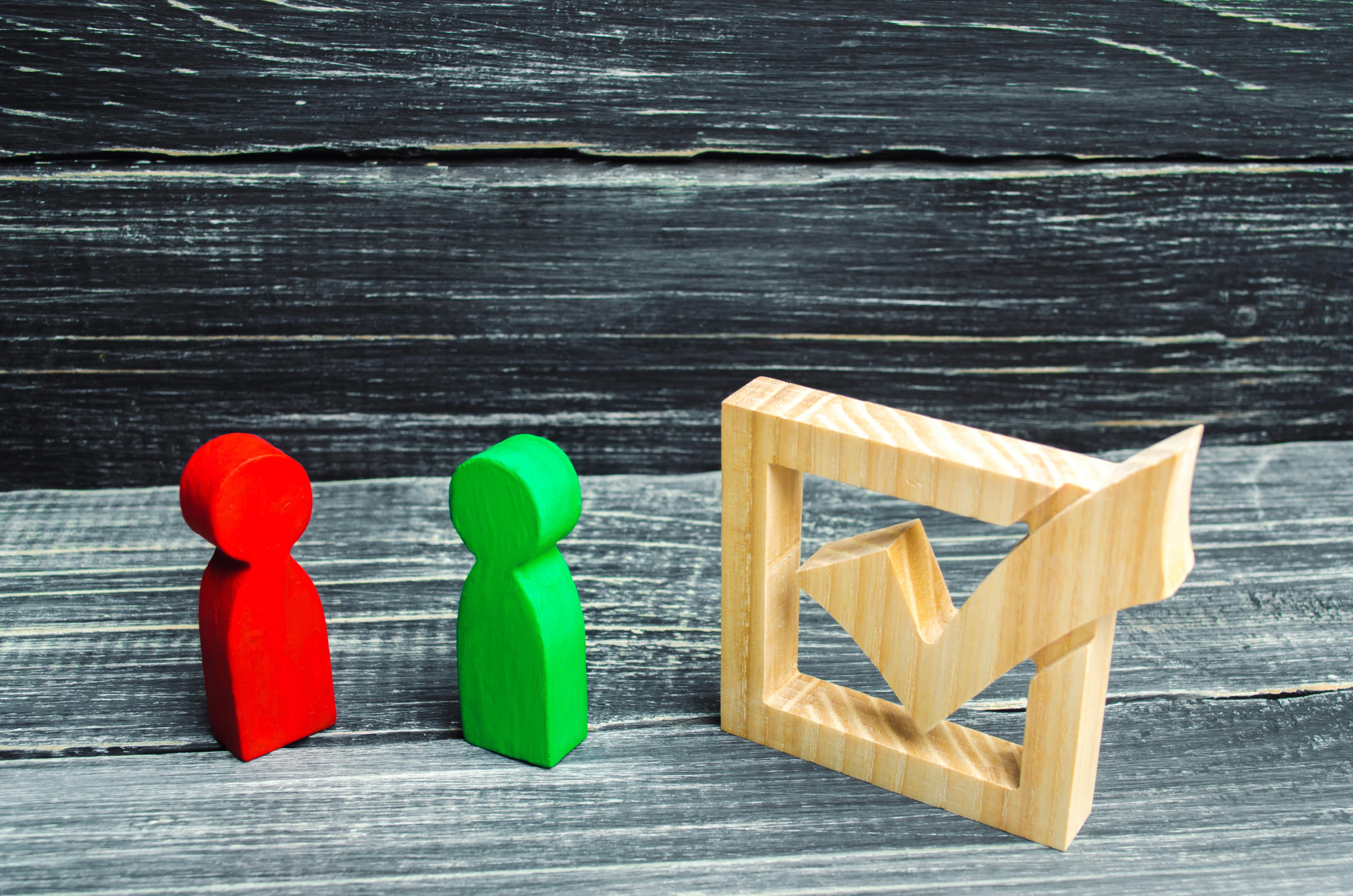 Habitat Wake is partnering with WakeUP Wake County to host three virtual Candidate Forums to help our networks learn more about candidates for Town Council and/or Mayor in Garner, Holly Springs,  
and Apex on key issues like affordable housing, land use, and public transportation.  
All forums will be held on Zoom at the following dates/times: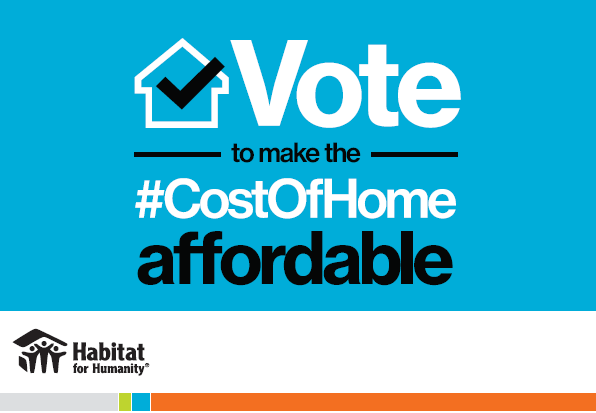 What else is on the ballot this year? 
There are a couple of municipalities that have ballot measures beyond Town Council and Mayoral seats. Voters in the Towns of Apex, Garner, and Morrisville will have the opportunity to vote on bond referendums for infrastructure improvements. Get informed on these proposals that will be on the ballot this year: 
If you want to see what your ballot will look like on election day, you can find your sample ballot by searching here!