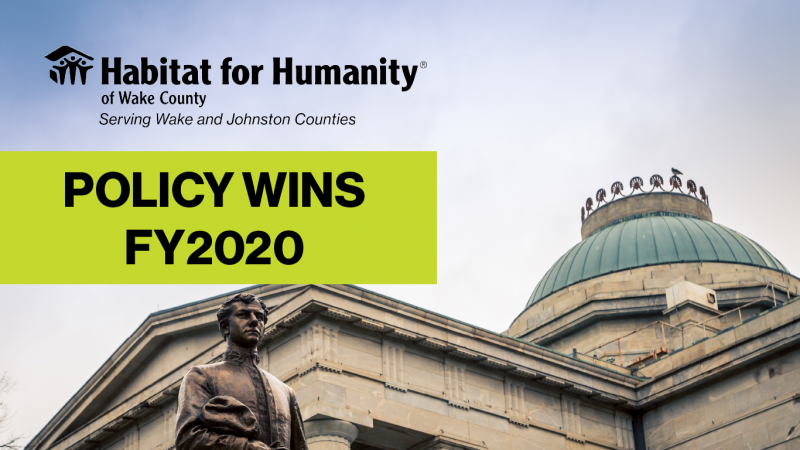 Our organization is proud of our contribution to the affordable housing efforts in Wake and Johnston Counties and beyond. Our work spans multiple areas of advocacy, and it helps make neighborhoods safer and more prosperous for families. From speed bumps to the $80M affordable housing bond, our team is dedicated to ensuring a better, more stable future for families in our community.
Below are a few highlights from FY2020
We secured several wins at the local and state level including:
Safety improvements, like street lights and reduced speed limits, in Habitat neighborhoods.
Rezoning decisions from Town or City Councils and County Commissioners to include more affordable housing.
Involvement in stakeholder groups and steering committees to guide local municipalities affordable housing plans or proposals.
The passage of the Raleigh Affordable Housing Bond with an increased dollar amount of  $80 million to serve more families.
Enactment of statewide bills, like H.B. 1208 providing $20 million to the Workforce Housing Loan Program, to increase affordable housing funding across North Carolina.