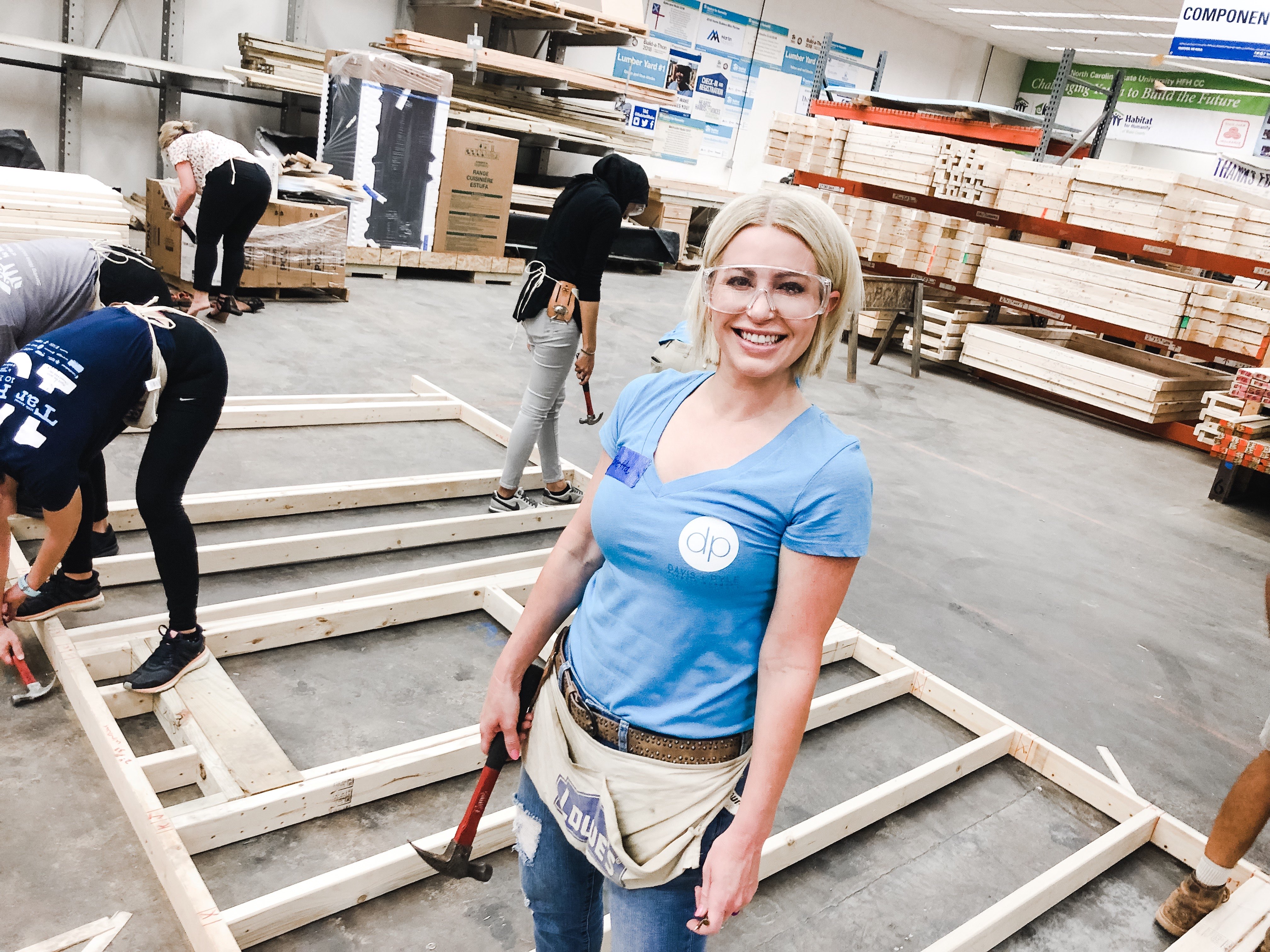 Name: Gretta Nance    
Title/Company: Brand Director of Amelia Aesthetics and Habitat Wake 2020 Women Build Chair
Best known for / fun facts:
Enneagram 7
Personal motto #NoFilter
IG @grettanance
Personal Growth obsessed :)
Loves (in no particular order) tacos, cat sweaters, and empowering women 
Where/when did you first build with Habitat Wake (or, if applicable, another Habitat affiliate)?: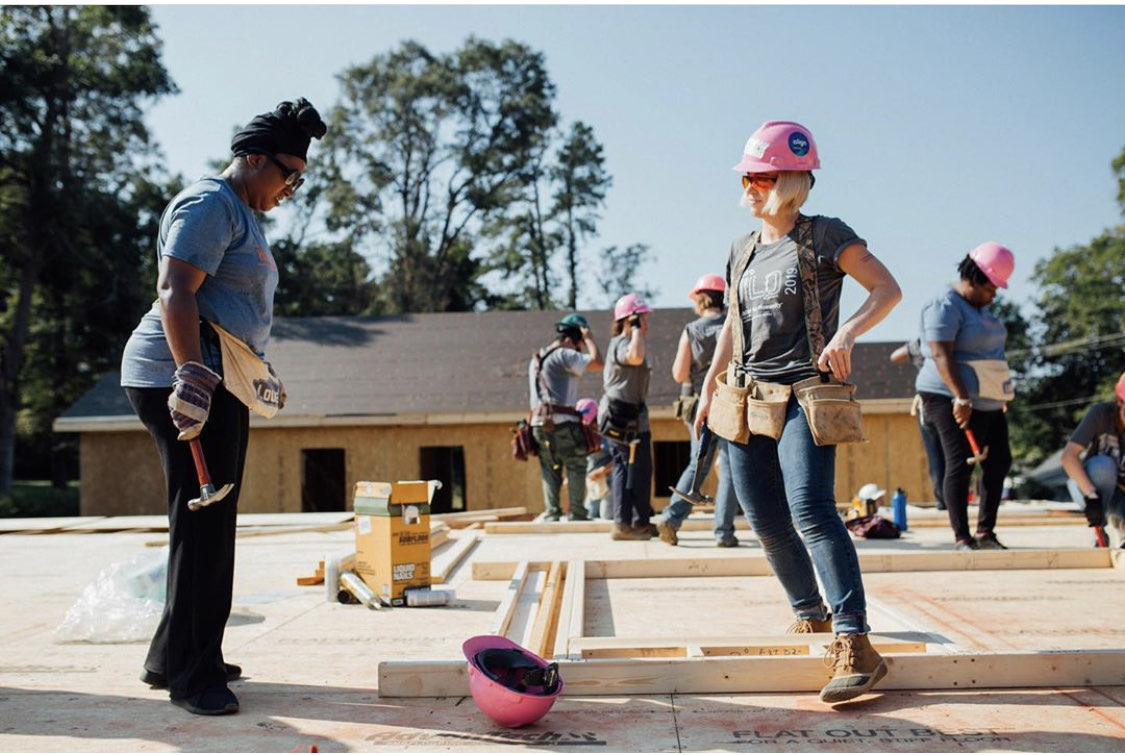 I am embarrassed to say I made it 38 years without doing a Habitat build. I had always heard about it, but it just wasn't on my radar. Then I was fortunate enough to win a Triangle Business 40 under 40 Award in 2016, and part of the honor was getting to do a build with the other winners. I was grinning ear to ear the entire time and was absolutely hooked. I signed my entire office up to do a build a few months later, and I've done at least two a year ever since. 
What was your most memorable moment as part of your build experience(s)?:
The entire build days are filled with fun moments, challenging things and great people. Each one is so memorable, but getting to meet and build alongside the homeowner is always the most impactful. 
Donating money is one thing, but physically building a structure that a local family gets to call their own is an incredible feeling.
Why do you continue to support Habitat? What does Habitat mean to you?:
It's truly such an enjoyable experience. The teams on the build sites do a great job of reminding you why you are there and why the work you are about to do is so important and life-changing. 
And then the actual build is a lot of fun! I can't think of another experience where you get to work alongside so many kind strangers on such a worthwhile cause. 
I've had some hurdles and some hardships in my life, but I've always had a warm and safe place to lay my head at night and raise my family.  The hurdles to an affordable home are insurmountable for so many without Habitat and their volunteers, and EVERYONE deserves a home.
Is there any words of wisdom you would give someone who is interested in supporting Habitat but hasn't yet?: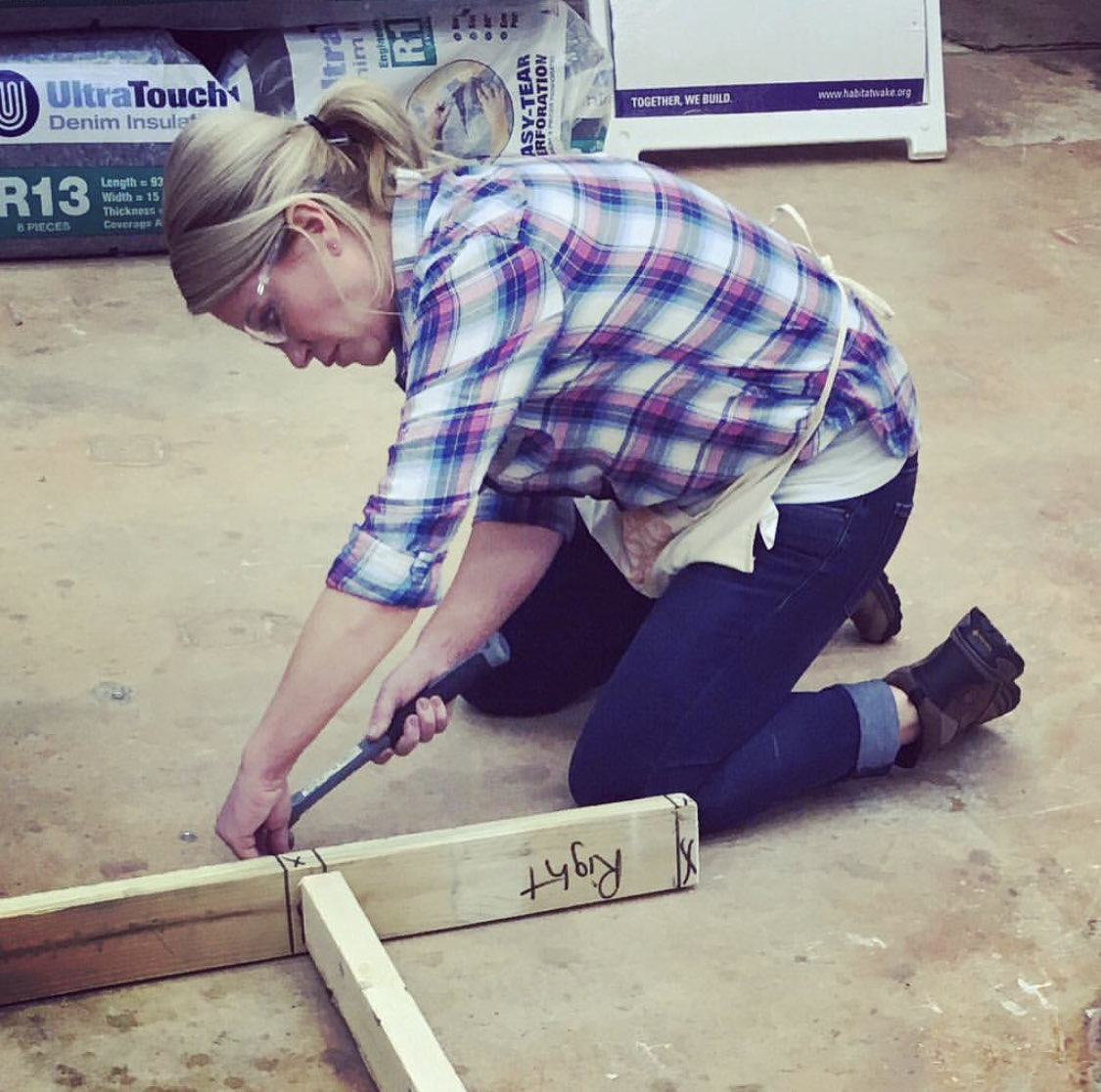 Get ready to be addicted! I'm joking a little, but I guarantee you'll want to do this again. I know it can be intimidating to some women. I promise, there are ZERO building skills needed. The leaders are incredible at finding important work for everybody to do. 
I absolutely encourage you to look into the important work Habitat has done in our community and the families and children's lives they have impacted. As volunteers, we are making a safe, affordable, quality place to live a possibility for people who have worked hard to get here.
Grab a girlfriend and lean into this experience! I promise you will not regret it!
Topics:
Topics