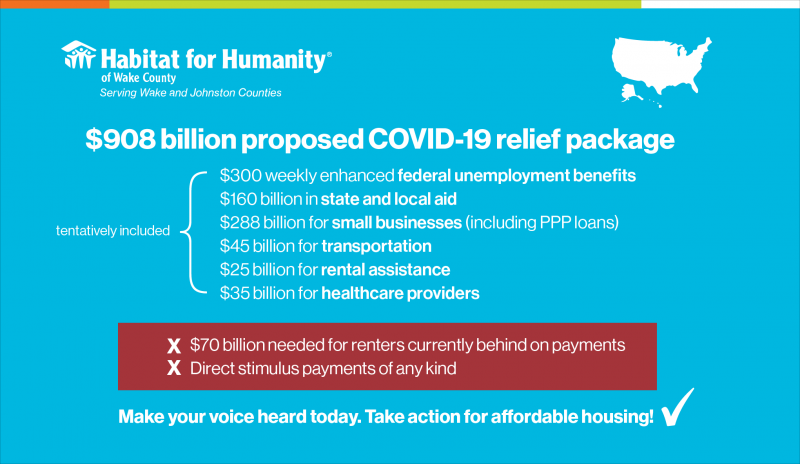 By Holly Gallagher, Habitat Wake advocacy coordinator
2020 is soon coming to an end, but COVID-19 will follow us into the new year. Reported case numbers are still on the rise; North Carolina actually experienced a record-high day with 6,495 new cases, which is the highest single-day increase since the beginning of the pandemic. 
The first solution to stopping the spread of the virus is to stay at home. However, for the millions of families without stable housing, sheltering in place is not as straightforward.
COVID-19 presents dangerous impacts on housing in the short and long term. North Carolina renters already faced some of those immediate impacts between June 3rd-September 3rd, where evictions resulted in 15,690 coronavirus cases and 304 deaths. The CDC took action to halt evictions through a nationwide moratorium, which has temporarily protected the health and safety of millions of renters across the country.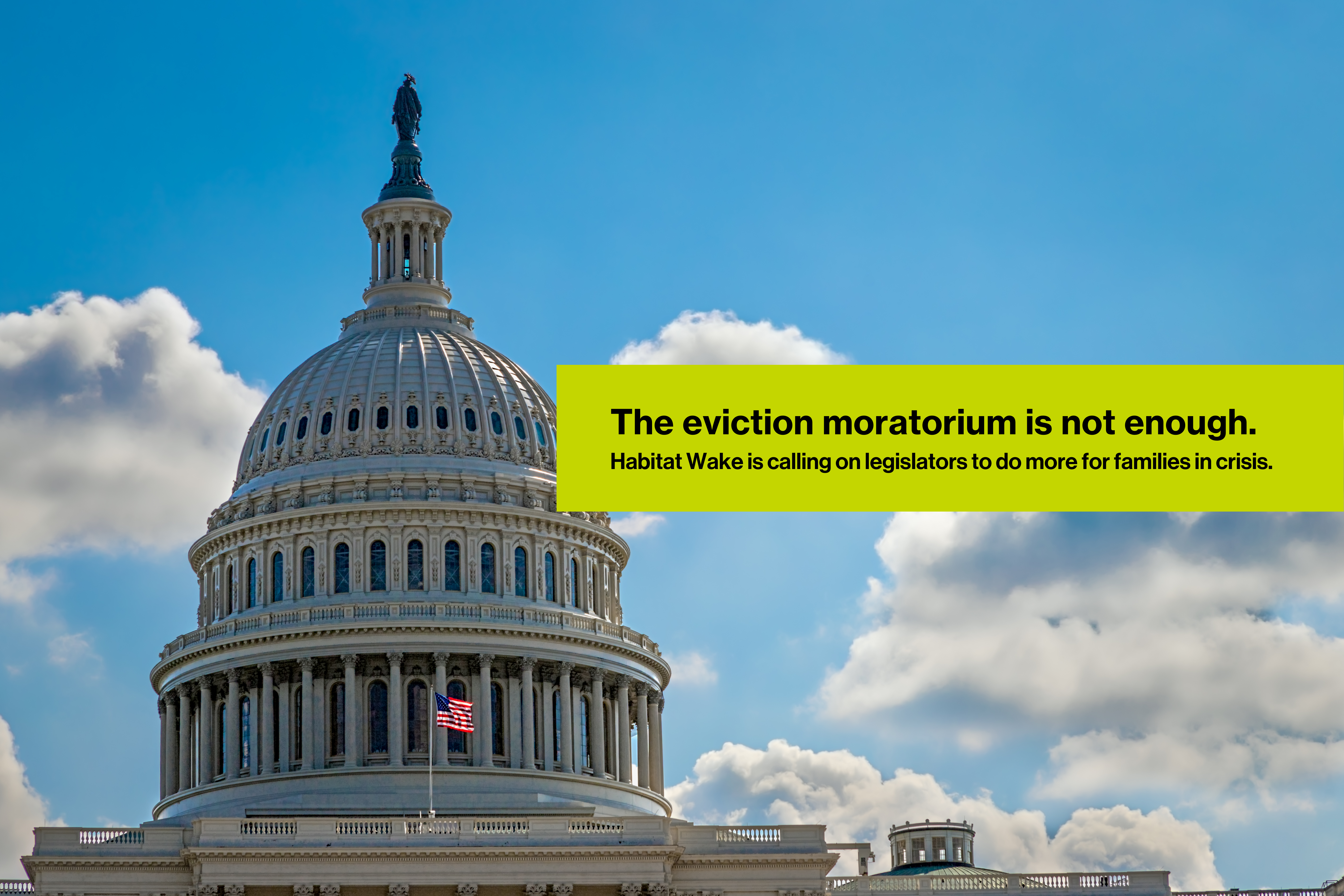 The eviction moratorium is not enough.
The CDC's moratorium on evictions is set to expire on January 1st. If it is not extended, up to 40 million families will be at risk of eviction. It is estimated that unpaid rental debts could reach up to $70 billion by January, highlighting the urgent need for increased rental assistance programs. 
Homeowners are also at risk of losing their homes because of the pandemic. Delinquent mortgages are at their highest rate since 2013 and homeowners across the country are being forced to dig deeply into savings to make their housing payments. The CDC's eviction moratorium, unfortunately, does not include homeowners that may be struggling to make their mortgage payments, leaving low-to moderate-income families very vulnerable. 
Take action!
Housing relief from Congress is possible, but we must continue pushing for it! Join Habitat's advocacy by sending a message to lawmakers in D.C. today.