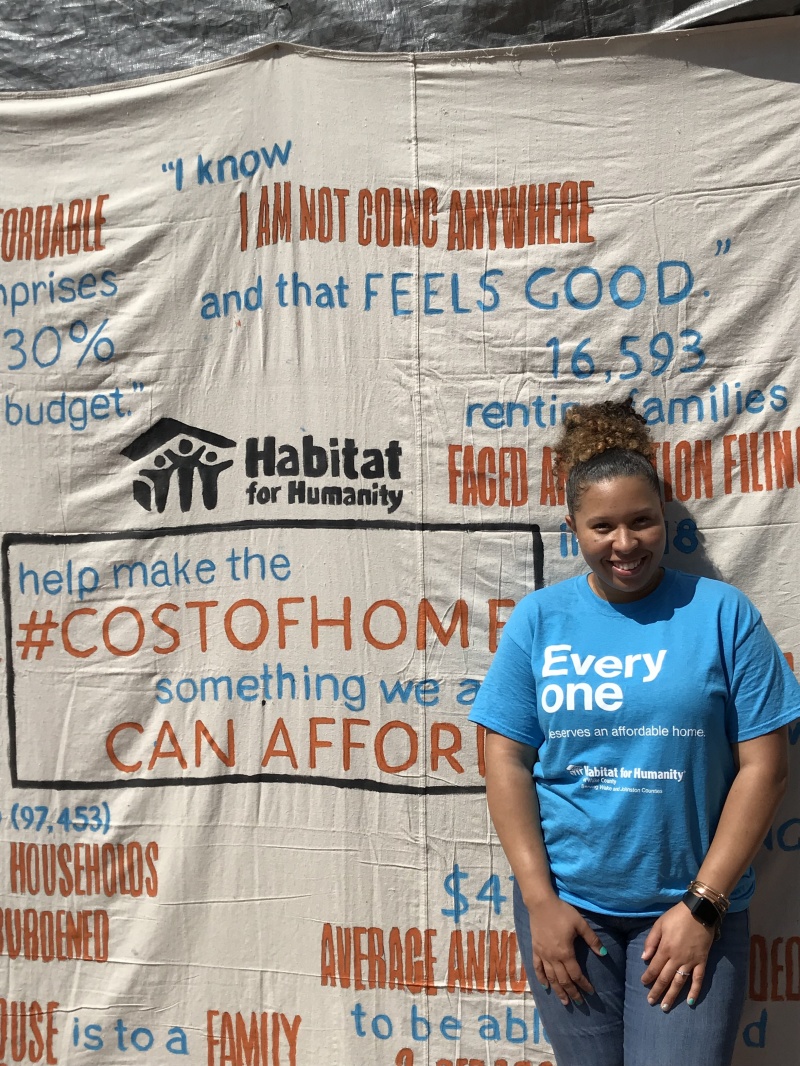 AmeriCorps is an opportunity for individuals of all ages and backgrounds to give their time and talent to strengthen communities. Using the vast knowledge and skills refined in these positions, AmeriCorps members go on to thrive in positions in a variety of fields. 
Meet Deanna!
She provides support to our Volunteer Services department in her Americorps role, and this is her second term. She took a moment of her day to share a bit about her experience here at Habitat Wake.
What made you consider AmeriCorps as your next step?
I wanted hands-on experience working for a nonprofit and to make a difference in my community while doing so.
What interested you about fulfilling a term with Habitat Wake?
The position that I applied for was exactly what I was wanting to do. I also loved that Habitat Wake was helping provide affordable housing. I believe that a stable home can change a family's outcome for the better.
What is a favorite memory of your time working with Habitat Wake as an AmeriCorps?
I have several favorite memories, creating the Lego Build Challenge and seeing all it's success has been a top memory--but also when I volunteered onsite and worked with such a great group of people!
What do you envision yourself doing in the future (career-wise and/or in community leadership) now that you've had this experience?
I just started my own nonprofit called Spread Love Together to help encourage youth professionals of color to give back to their community. My experience at Habitat Wake will help me in the expansion of my nonprofit and the knowledge I've gain will help me better at serving my community.
Habitat Wake relies on the AmeriCorps program to build and keep homes affordable for families in Wake and Johnston counties. To learn more and apply, visit habitatwake.org/americorps.