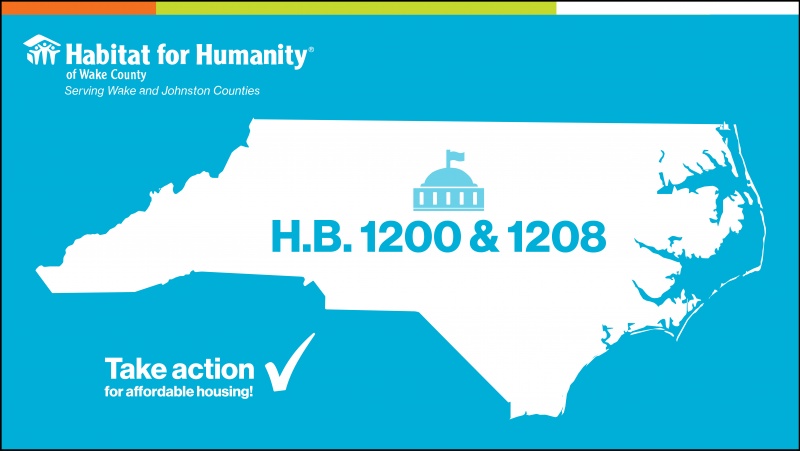 Our North Carolina legislators have been hard at work to introduce bills before the filing deadline. Habitat Wake is pleased to see that two new bills have been introduced to support affordable housing and provide relief during this unprecedented time.
H.B. 1200 is intended to assist both homeowners and renters through $100 million for foreclosure prevention and $100 million for rental and utility assistance. H.B. 1208 provides $20 million in funding to the Workforce Housing Loan Program. 
These bills provide relief to renters, homeowners, and support the missions of nonprofit organizations like Habitat Wake. Help Habitat Wake and advocate to move these bills forward!
Don't know who your legislators are? Look them up here.