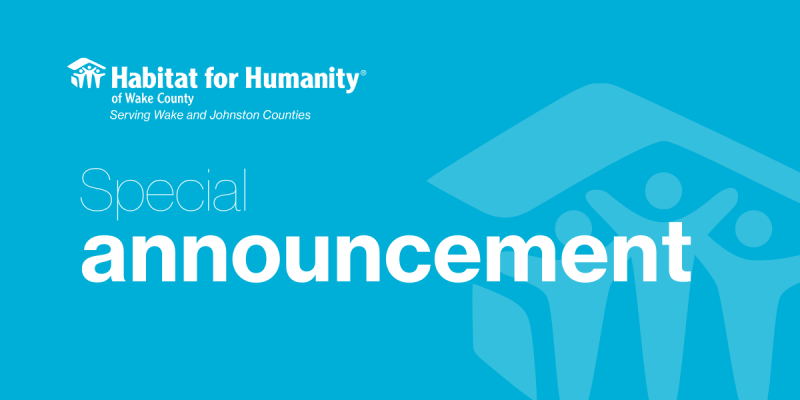 Two weeks ago, just as our Habitat Wake employees were preparing to have a celebratory in-person staff meeting for the first time in a year and a half, news of the Delta variant of the COVID-19 virus added new complexity. It was a massive letdown after missing the opportunity to gather safely for such a long time. We acted in each other's best interests, pivoting to a virtual meeting, banding together and refusing to be deterred in our mission.
Housing is health, and as housing providers, we are a solution. 
From the beginning of the pandemic, we have operated with the utmost precaution to protect our staff, volunteers, homeowners and partners, and it turns out we aren't out of the woods, yet. While this a tough time for everyone, we are choosing to link arms. We're standing with other Habitat organizations across the state, partners like Advance Community Health and medical professionals who are leading the way. We've gotten this far together, and we will get to the other side of this, together. 
About Advance Community Health:
Advance Community Health is a non-profit, community health center in Wake and Franklin counties with a mission to provide primary care services to all, including privately insured, uninsured, under-insured and medically underserved patients. Habitat Wake is proud to share their work and their message, especially at a critical time like this one. 
According to Advance Community Health, "Today, only 47 percent of North Carolinians have been fully vaccinated against COVID-19. With the recent spikes in COVID cases across the state and the arrival of the highly contagious Delta variant, health institutions are being pushed to reexamine their policies to encourage a shift in the culture surrounding the vaccine." 
We're taking action.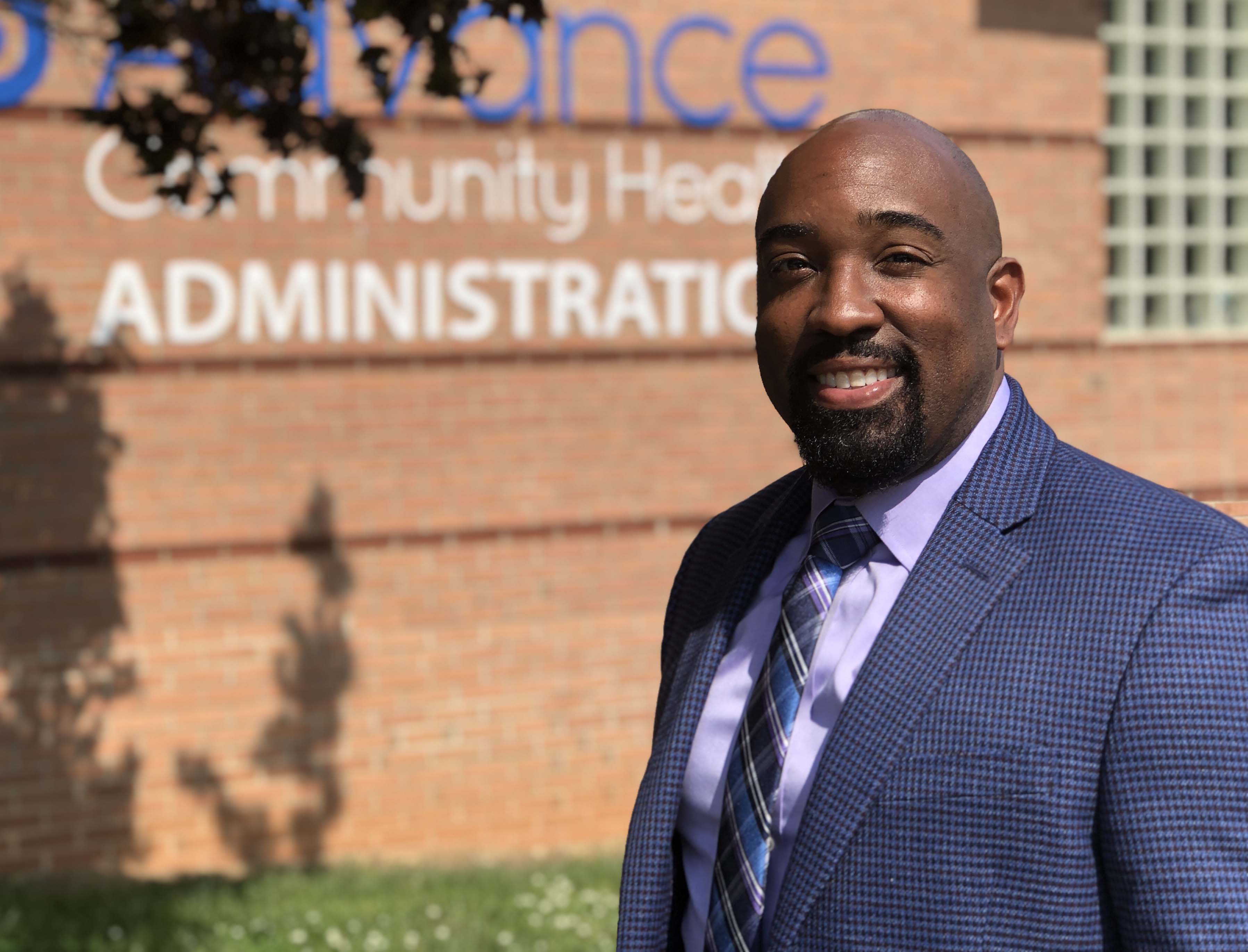 Team members at Habitat Wake are continuing to take every precaution necessary to ensure we don't jeopardize the stability of our organization and the plans of families who are relying on us. We must act, and we must do it swiftly. Getting vaccinated is the primary way we can ensure homes, communities and hope get built right now. 
Advance Community Health Clinical data has proven that the COVID-19 vaccines are remarkably safe and effective. "The data speaks loud and clear," said Scot McCray, CEO, Advance Community Health. "Of the nearly 10 million doses administered in North Carolina, less than one percent have had a serious reaction." 
We are grateful for the work of health professionals like those at Advance Community Health, and we will share more from them in the weeks ahead.