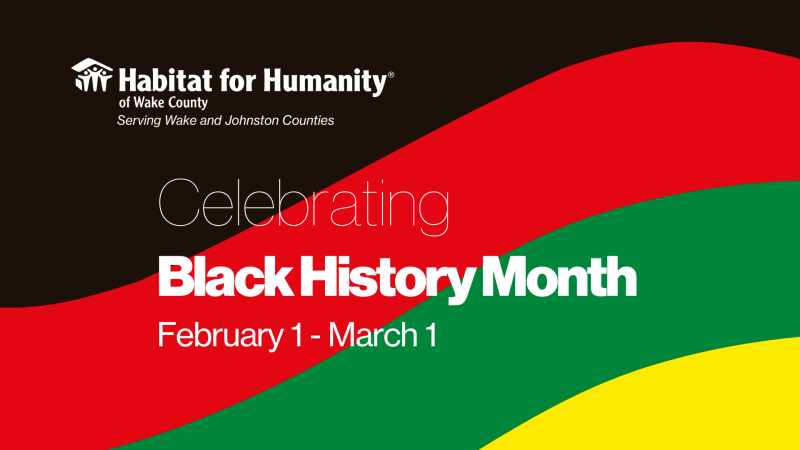 At Habitat Wake, we want to commemorate all those whose strides have broken barriers over centuries and geographic locations. We also cheer on those who are carrying the torch today, and we aim to be good partners in that labor—especially when it comes to housing. 
The future of Black history relies on housing affordability
To secure a path for history-making innovative growth in Wake and Johnston counties, it is imperative we address our housing crisis. After Emancipation in 1863, Black communities thrived where housing was affordable. In the decades since, local and federal policies have gutted the gains that once propelled communities. As a result, we are facing staggering levels of disparity in housing affordability today. The rate of Black homeownership in 2021 was lower than it was when overt discrimination was legal (prior to the Fair Housing Act of 1968), according to a study conducted by the National Association of Real Estate Brokers.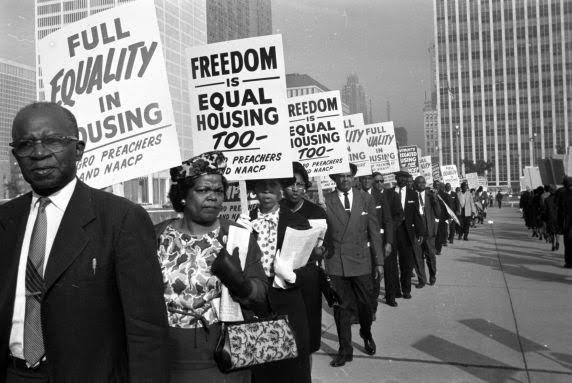 According to the U.S. Census, the gap between white and Black homeownership has remained consistent, with Black homeownership rates about 25-27 percentage points lower than white homeownership rates. Today, there are slightly fewer Black homeowners than there were in 1960, before the Civil Rights movement and Fair Housing laws.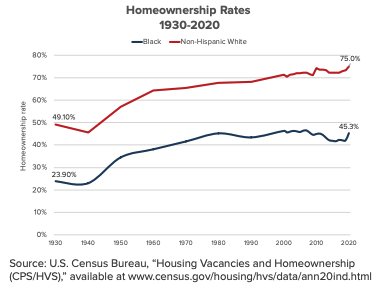 Affordable housing options are crucial to thriving communities. Yet, the policies that created today's housing disparities were no accident.  Racial covenants, discriminatory lending policies and exclusionary zoning were just some of the policies that created widespread racial disparities in housing. This NPR Code Switch article details the decline of a thriving Los Angeles community due to such policies. Habitat Wake's own research describes similar repercussions in Wake County with the Forging Ahead project.  
A vibrant time in the movement
The housing crisis is receiving national attention thanks to the tireless work of advocates across the nation. While odds are challenging, leading housing expert Keeanga-Yamahtta Taylor offers that it's a "vibrant time within in the housing movement right now." She is a Professor of African American Studies at Princeton, a 2021 MacArthur Fellow and Pulitzer finalist. - In a recent interview, she said, "You can't have 35, 36 years of legal discrimination and then declare it over and expect that the legacy, the history and the impact of those policies and practices just wither away overnight." 
Habitat organizations across the nation are also working to acknowledge the cause of housing inequality. This month at Habitat on the Hill, people from many walks of life will come together to champion policy change.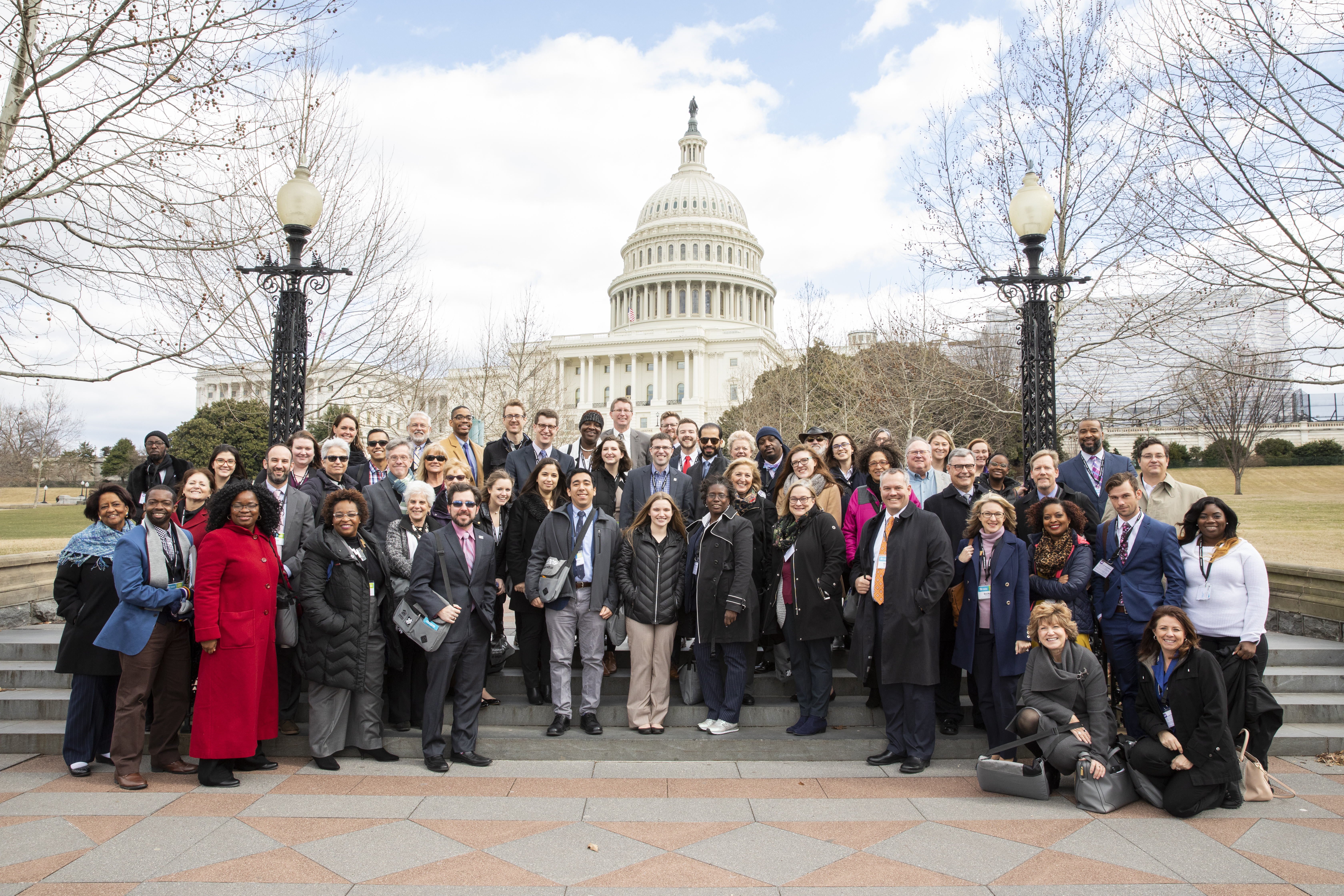 "Habitat for Humanity will not bend in our mission to build affordable homes in communities across this country — in cities, suburbs and rural areas. And we will advocate in Washington and in state houses and city halls across the country for policies that advance communities of opportunity for all," said Jonathan Reckford, Habitat for Humanity International CEO. 
You can view a short list of Habitat Wake's local policy wins from last year on our FY21 Annual Report and you can view our current policy priorities in FY22. As Professor Taylor said, it is a vibrant time in the housing movement, and we eagerly await the future of Black history! 
Topics:
Topics