At Habitat Wake we seek to be good stewards of our entrusted resources. Among Triangle businesses and other Habitat for Humanity affiliates nationwide, Habitat Wake's construction team is a longtime leader in building green homes. Additionally, the ten Habitat for Humanity ReStores help divert waste from landfills and have implemented large-scale recycling programs into store best practices. These initiatives, along with Habitat Wake's ongoing strategic partnerships, embody our organization's ongoing commitment to building sustainable communities.  
Building green homes in our construction warehouse 
In July 2015, Habitat Wake launched an ambitious three-year strategic plan with the goal of serving 315 families with safe, affordable housing. In the for-profit building industry, expanded production generally means increased waste -- huge amounts. However, Habitat Wake has done just the opposite, thanks in part to our 15,000-square foot construction facility and an ongoing partnership with Advanced Energy, an environmental consulting group. The year after the construction facility's opening, Habitat Wake claimed its title as a "Green Builder" by using efficient building practices and energy-friendly products in Habitat Wake homes.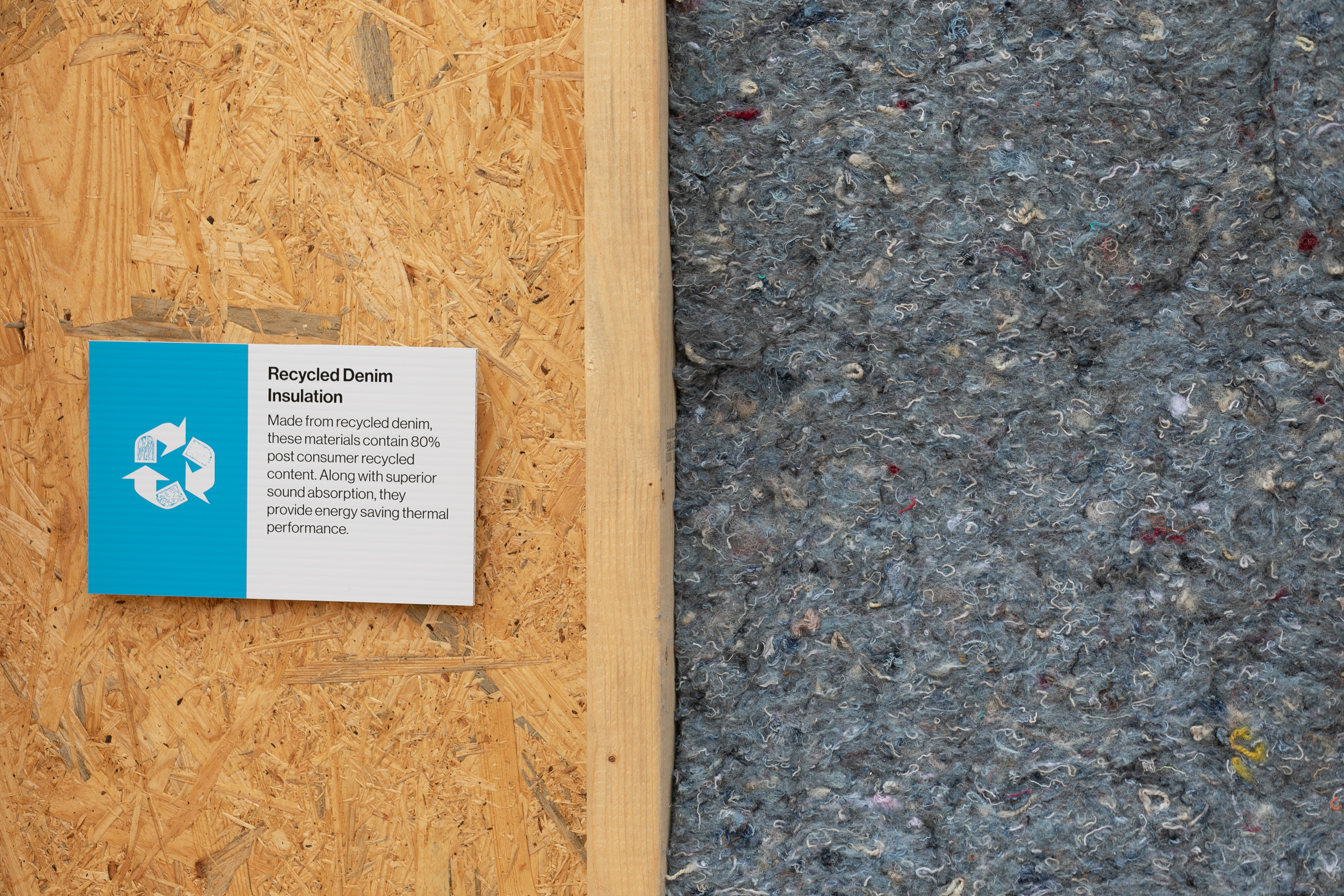 The standard Habitat Wake home is 1,200 square feet with three bedrooms and two baths. Habitat Wake uses this model strategically to ensure we're building efficiently and affordably. On average, professional builders strive to only waste 10 percent of materials during the framing of the house. At Habitat Wake, the controlled environment of the construction warehouse allows a team of volunteers to precisely pre-cut all framing components. As a result, the construction team has been able to reduce waste during framing to less than .5 percent. Any leftover pieces and scraps are cut down to usable lengths and kept for future projects. 
Habitat Wake continues to scale production to serve more families through new home construction, building 50+ homes each year the last several years. Our green home building practices allow us to sustainably scale our building practices, reducing waste and maximizing resources. 
Leveraging partnerships to ensure long-term affordability  
On the build site, volunteers work to install siding, insulation, flooring, roofing, and more. Thanks to strategic local and national partnerships, these volunteers have the opportunity to work with energy-efficient products that make being green easy for the homeowner. For example, Cotton Incorporated works with Habitat Wake to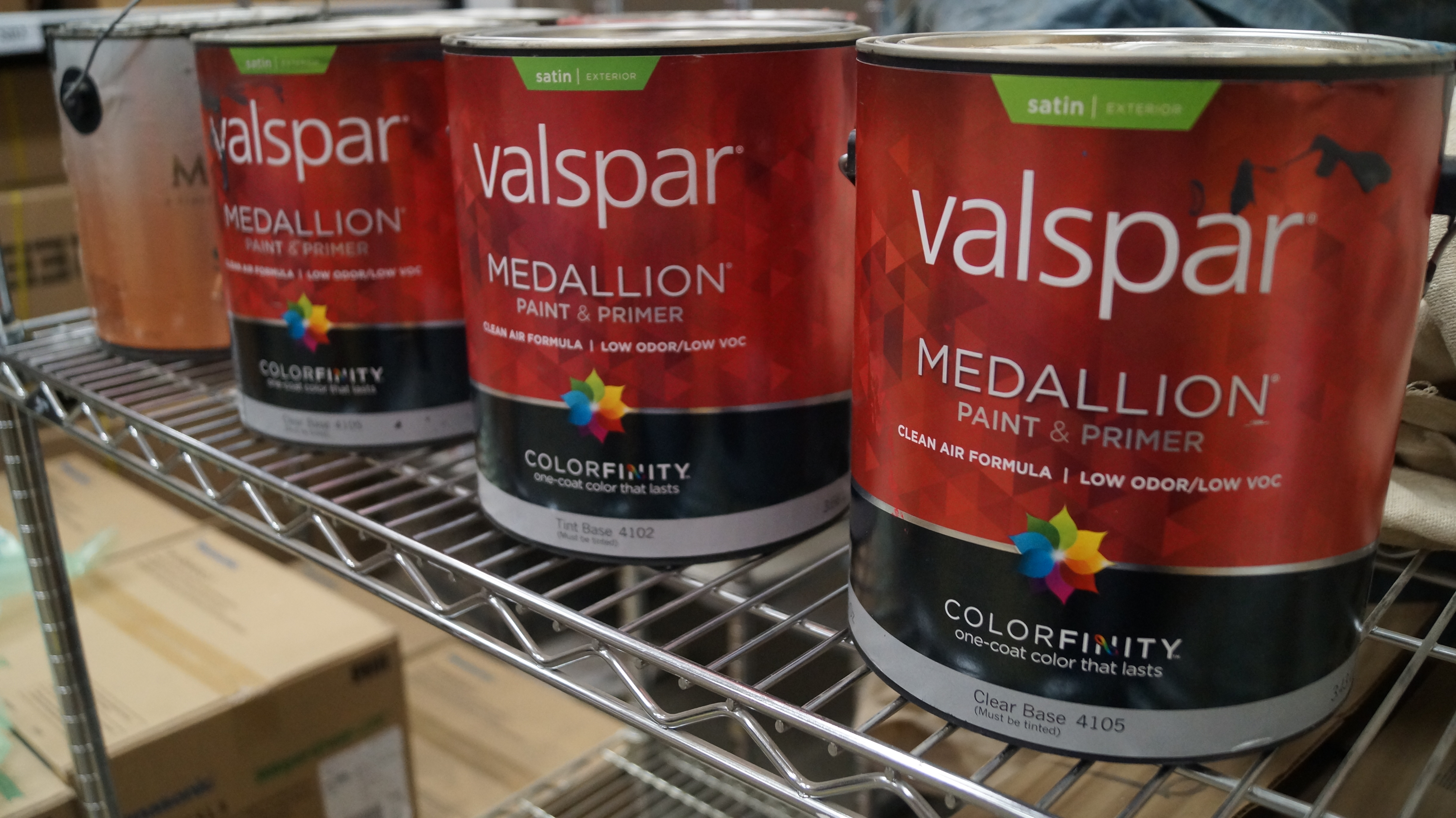 provide cotton insulation made out of recycled denim (this also allows volunteers to install insulation, which is not available for spray insulation). Valspar provides eco-friendly paint for all Habitat Wake homes, and each Habitat Wake home is equipped with low-flow fixtures and toilets in order to keep water consumption low. Habitat homes are equipped with Energy Star appliances and appropriately-sized HVAC systems, which help save energy. Advanced Energy must approve the crawl- and attic-space sealing to ensure that wind and water are kept at bay.  
Not only are these products better for the environment, they help keep utility costs low, meaning Habitat Wake green homes can continue to be affordable for homeowners beyond their mortgage payments. 
Diverting items from the landfill with Habitat for Humanity ReStores 
All Habitat for Humanity ReStores proceeds support Habitat's mission to build affordable homes in in our community. The ReStores' philosophy is to reuse if possible, then to recycle, and finally, as a last resort, to dispose in the most environmentally-friendly way possible.  
The first and most obvious way the ReStores accomplish this is by diverting thousands of tons of usable material from landfills. Each year, more than 5,000 tons of furniture, building materials, appliances, and more find a second life at the ReStores instead of being thrown away. Profits from the sale of these materials help Habitat build affordable homes across the Triangle.  
What you can do to support Habitat's green initiatives 
When qualified families partner with Habitat Wake, they are taking steps towards building a sustainable future for themselves and their children. In order to build more homes and serve more families, Habitat Wake strives to minimize construction waste and divert trash from the landfills via ReStore efforts. But our efforts are only possible because of the support of our community!  
You can join us in making a difference! Sign up today to volunteer on the build site and in the ReStore. You can also donate your gently used items to the ReStores, or give a financial gift to our annual fund, all of which helps us continue to build affordable, sustainable green homes.