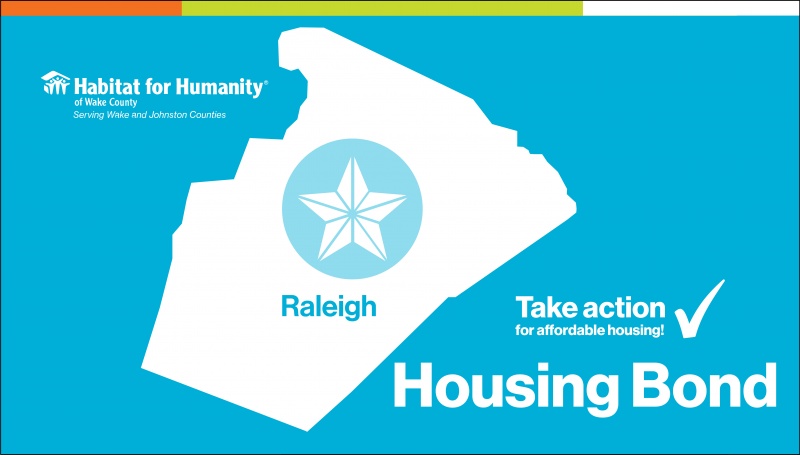 Raleigh Proposes an Affordable Housing Bond
The City of Raleigh is facing an affordable housing crisis. With 1 in 4 families spending too much of their income on housing, neighborhoods in need of revitalization, and the cost of land on the rise, the City is looking for ways to improve home affordability in Raleigh. 
The Raleigh City Council is taking action to increase housing affordability and access with an $80 million affordable housing bond. This bond referendum will be up for a vote in November 2020, so mark your calendars!
Housing bond referendum purpose and intent
An affordable housing bond is a tool used by local governments to put together the funds needed for creating and preserving affordable housing. Housing bonds are managed at the local level but require voter approval. Raleigh's $80 million bond will be funded through property tax increases, ranging from $25 to $30 annually. 
The Raleigh City Council is still working through the bond details, but potential elements include:
Transit-oriented land acquisition to support affordable housing
Public-private partnerships
Low-income housing tax credit gap financing
Homeowner rehabilitation
Down payment assistance
The bond would be focused on serving families that earn 80% or less than the Area Median Income (AMI), with an emphasis on serving extremely low-income households under 30% AMI. 
Next Steps 
The bond will be on Raleigh voter's ballots this November! Vote YES on November 3rd to increase access to affordable housing in Raleigh. 
We will be posting more information and resources on the affordable housing bond in the months to come. In the meantime, make sure you are registered to vote here!