U.S. Representative David Price visited Habitat Wake at our Crosstowne neighborhood in Raleigh this afternoon. His visit was one stop on a day-long tour of organizations that partner with AmeriCorps members to serve the local community.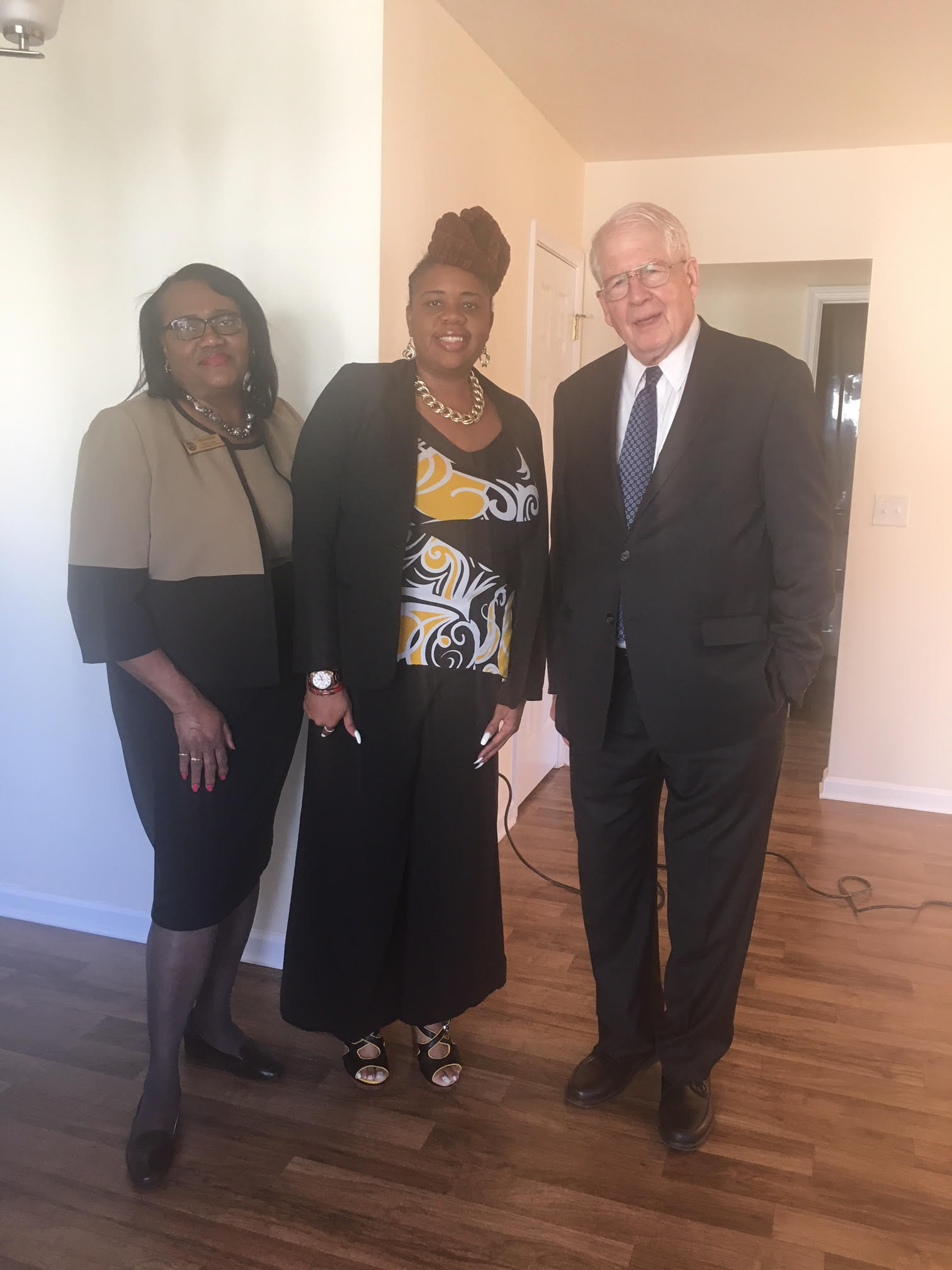 AmeriCorps is a program of the Corporation for National and Community Service (CNCS), the federal agency for volunteering and service. Members serve for a year in full-time, stipended positions with nonprofits around the country.
At Habitat Wake, AmeriCorps members help expand our capacity to serve more families by engaging volunteers and leading construction of affordable homes.
We have 7 AmeriCorps members working full-time with us this year. The increased capacity they provide is equivalent to 3 full houses! That's 3 more families who can now afford to purchase a home of their own.
After serving an AmeriCorps year, many members go on to careers in nonprofits and housing. Last year, 15% of our employees served in AmeriCorps before joining our staff!
The future of the AmeriCorps program is unknown as Congress works through the federal budget process for 2018. We're grateful to Congressman Price for the advocacy he is doing to highlight the importance of the program! AmeriCorps members provide critical services on the ground in local communities, both in Wake County and across the country. We couldn't build 70 affordable homes this year without them!