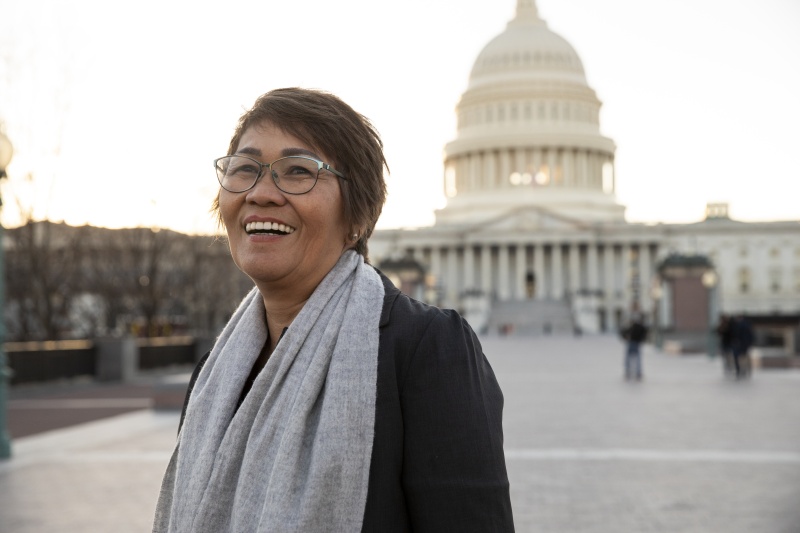 This month, over 600 staff, volunteers, homeowners, and advocates from across the country joined Habitat's annual legislative conference, Habitat on the Hill. The conference gave us a chance to learn from our peer affiliates, underscore the need for affordable housing amid COVID-19, and, most importantly, advocate for policies and funding that support housing affordability to members of Congress.
Here are a few bits of knowledge we gained throughout the week:
 
Federal funding has a huge impact locally.
As a local affiliate, Habitat Wake sees the need for affordable housing firsthand. Unfortunately, many local governments are restricted by limited funding in their budgets. This is where federal funding comes in: programs like SHOP and HOME enable local governments to have strong and impactful partnerships with nonprofits to make sure families across Wake County can become homeowners and stay safely housed with critical home repair. 
 
Home prices are increasing faster than ever.
We have a nationwide housing shortage, which is causing home prices to skyrocket and making it increasingly difficult for first-time buyers and households with low incomes to become homeowners. Over the past 10 years, home prices have doubled and Raleigh is currently the 3rd hottest market in the nation.
 
Homeownership is the #1 way to build wealth.
Rising home prices are especially troubling because we know that homeownership is the best way for families to create generational wealth. A typical homeowner's net worth is $200,000 compared to $6,000 for a renting family. There is also an inequitable homeownership gap of 74% to 44% between white and Black households due to the long history of racially discriminatory housing policy.
 
Programs like the Community Restoration and Revitalization Fund (CRRF) need support.
Our key ask for Congress this year was to support the Community Restoration and Revitalization Fund. This new HUD program would support nonprofit developers like Habitat to create or preserve single-family homes for affordable homeownership and build civic infrastructure.
 
We have a housing champion in our backyard!
This year, Habitat presented two members of Congress with the Housing Champion Award to applaud their longstanding support for affordable housing. Congressman David Price, who represents parts of Wake, Durham, and Orange counties, was one of the recipients of this important work. Join us in thanking and congratulating Representative Price before his upcoming retirement!
 
Advocacy is critical to our mission and open to everybody.
Habitat's vision is a world where everyone has a decent place to live. By advocating for policies, funding, and decisions that support affordable housing, we get closer to achieving this vision. If you would like to make affordable housing for all closer to reality and act in your community, join Habitat Wake's Advocacy Ambassador program!