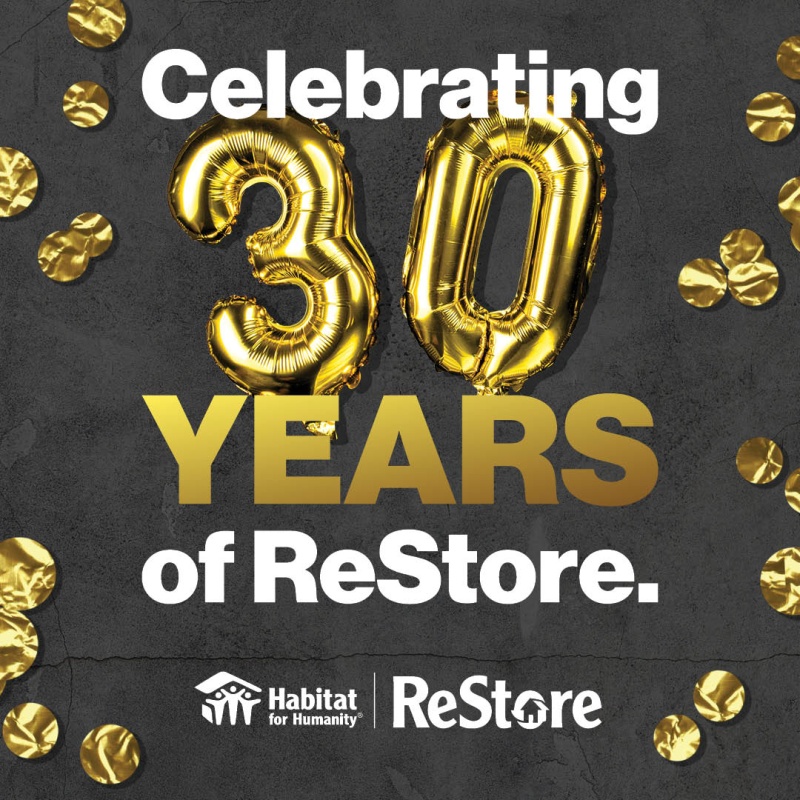 There is no party like a ReStore Party! We are celebrating our THIRTIETH Anniversary of our first ReStore opening. Here are some of the tunes that have helped us get our celebration started: 
At this party we will not being crying unless it's with joy. Also, we will not dance with your boyfriend. However, we are celebrating the THIRTY years of the ReStore. Find someone to dance with, and please don't cry. 
"Happy Birthday" is a little outdated. The Beetles take an innovative spin on the birthday song. Habitat for Humanity's ReStores are innovative. The funds from the ReStores help build homes. The ReStore also offers a sustainable solution so fewer materials end up in landfills.  
Thirty years of ReStore is a celebration. And what better way to celebrate than with Kool and the Gang's "Celebration?" This tune never gets old. There is always a good time to be had. There is always something to celebrate at Habitat. 
It's not a party, a bbq, a wedding or any type of celebration without dancing to the Macarena. A good celebration always has dancing. Grab a partner and dance through the aisles of your local Habitat ReStore. 
Thirty years is just the beginning for the ReStore! We have so much life ahead of us, so much to build and so many ways to sustain our community. Just like Queen, we are having a great time! There is no stopping this party. 
Here is a bonus song! Bad Bunny revamping "Macarena" for Vogue: 
Listen to more of our celebration playlist on Spotify:  
Topics:
Topics