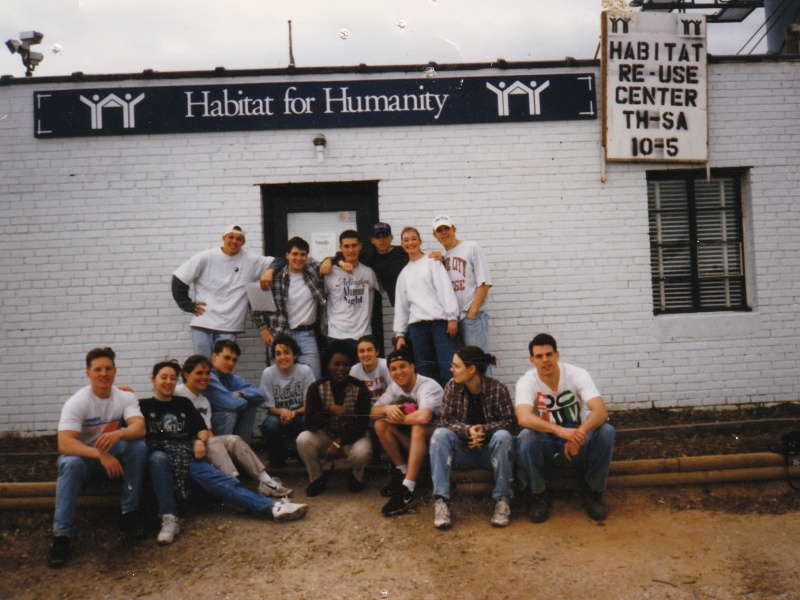 A lot can happen in 30 years, and at Habitat Wake a lot has happened.  
The 10 Triangle ReStores that you know today began their journey in 1991 as a single warehouse in Raleigh, NC selling excess building materials from Habitat's construction work. Known as the Bargain Center, this was Wake County's first glance at what would soon become the Raleigh ReStore. The proceeds went back to Habitat's mission to build homes in our community.  
In the years that followed, the Bargain Center broadened its horizons and began accepting donations from the public, and selling furniture, home goods and more in addition to the building materials it had built its reputation on. The Bargain center became the "ReUse Center" in 1994, and then finally, the Habitat ReStore.  
Since 2011, Habitat Wake has opened eight more ReStores and began to manage a ninth in nearby Durham. Today, these 10 stores form the largest ReStore operation in the state of North Carolina and one of the largest ReStore operations in the country. 
Rick Beech, founding Executive Director of Habitat Wake and current Vice President of Faith Relations, has found himself grateful for, but not altogether surprised by the success of the ReStores. 
"We have the perfect scenario for ReStores," he said, referring to the Triangle community. "There are almost unending possibilities for us in this area as it continues to grow and strengthen."  
The Triangle ReStores continue to provide bargains and treasures in their respective communities, while supporting Habitat Wake's mission of bringing people together to build homes, communities and hope.  
Since their humble beginning 30 years ago, the Triangle ReStores have grown into a $10 million a year operation, with proceeds furthering the organization's mission to build affordable homes across the Triangle. 
Additionally, the ReStores seek to be good stewards of the environment by diverting an estimated 5,000 tons of usable items from landfills annually. (That is about 50,000 baby elephants—talk about a big impact!) 
Through challenging and unsure times, the ReStores were a constant. When COVID-19 shut down many areas of operations, the ReStores adapted and continued to serve as a connection to Habitat in their respective communities. Through the pandemic, the stores were able to keep Habitat building.  
"The ReStores are really a front door to Habitat," Beech said. "It's a way to educate and touch people with the full understanding of our organization."  
Help the Triangle ReStores celebrate their 30-year anniversary by continuing to shop and donate at your local store. Remember, you can round up at the register to supercharge your contribution! The ReStores are powered by their communities, and we are so thankful to have your support and generosity. Happy Birthday to the Triangle ReStores, and here's to 30 more!