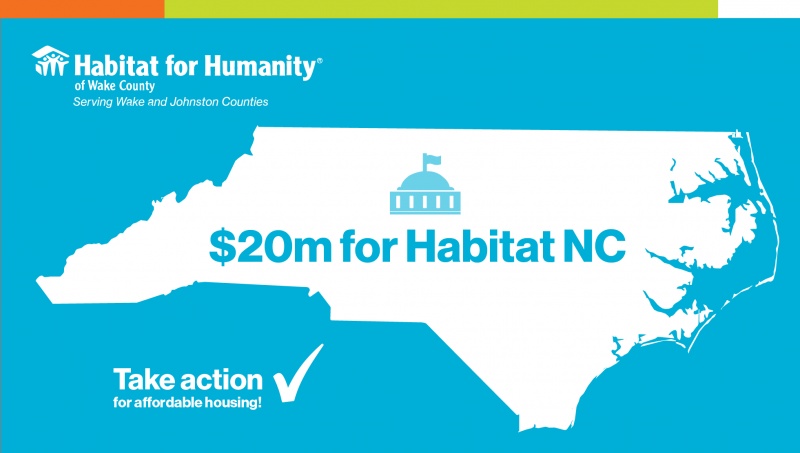 This week, the North Carolina House of Representatives released its version of the state budget, which includes a $20 million allocation towards Habitat for Humanity NC to fund much-needed affordable housing, along with over $260 million for additional affordable housing projects. Now that the House and Senate have both released their versions of the state budget, the two chambers will negotiate what is in the final budget through a process called reconciliation.   
We need your help to ensure that the final state budget funds Habitat NC and includes the proposed additional $260 million for affordable housing across the state!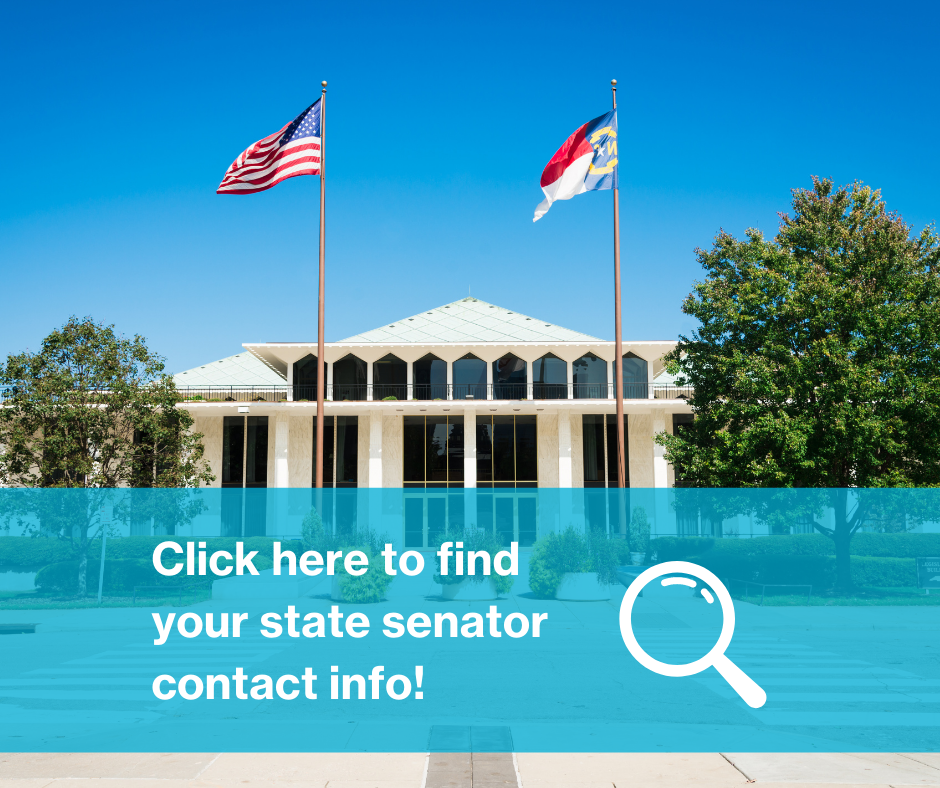 How you can help Habitat:  
Call or email your Senator TODAY and ask them to fund Habitat NC and affordable housing!  
Use this script to guide your conversation with the office aide or use it as an email template:  
Dear Senator _____, 
I am a [community/town/district] resident at [your address]. I am [writing/calling] to urge you to support Habitat NC's funding request of $20 million for affordable housing development in the final state budget. Funding Habitat will amplify our capacity to increase the supply of affordable homeownership opportunities across our state. With a $20 million appropriation, we will be able to serve approximately 290 North Carolina families in achieving affordable homeownership.   
Habitat's work has continued to meet the acute need for affordable housing amidst the COVID-19 pandemic. Funding for Habitat at this time is critical to continue to create affordable homeownership opportunities and to recover from cost increases to construction associated with COVID-19 and its disruptions to supply chain and distribution systems. 
Use this space to explain why housing affordability is important to you. For example, have you been personally impacted by the housing crisis? What have you seen, heard, or felt from neighbors experiencing financial strain due to COVID-19 and the rising cost of housing?  
I also urge you to support the additional $260 million in affordable housing funding identified in the House budget. Both appropriations would use federal recovery dollars, meaning no additional cost to the state. This funding would support developers experiencing financing gaps for affordable housing projects and bolster our immensely successful Housing Trust Fund.  
Access to safe, affordable housing is better for everyone. I hope you will support North Carolinians by funding Habitat and affordable housing in the state budget.   
Questions? Contact:  
Holly Gallagher  
Advocacy Coordinator, Habitat Wake 
holly.gallagher@habitatwake.org  
Jacquie Ayala 
Director of Advocacy, Habitat Wake