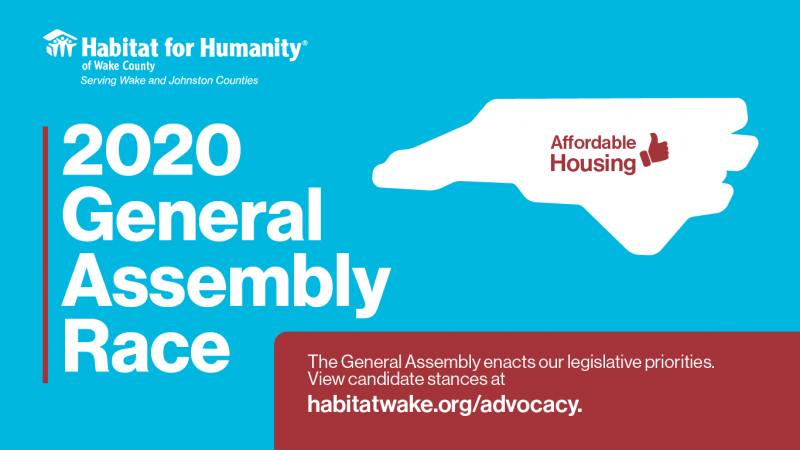 Our advocacy team at Habitat Wake has worked hard to collect information on North Carolina's 2020 General Assembly candidates and their stances on affordable housing.  
We hope you use this resource to 1.) find your candidates and 2.) discover how they will prioritize the needs of families in your district.
Even after the election is over, it will be helpful to know how we can support our legislators and provide accountability in the years to come. 
Thank you for your advocacy! Together we are making a difference.