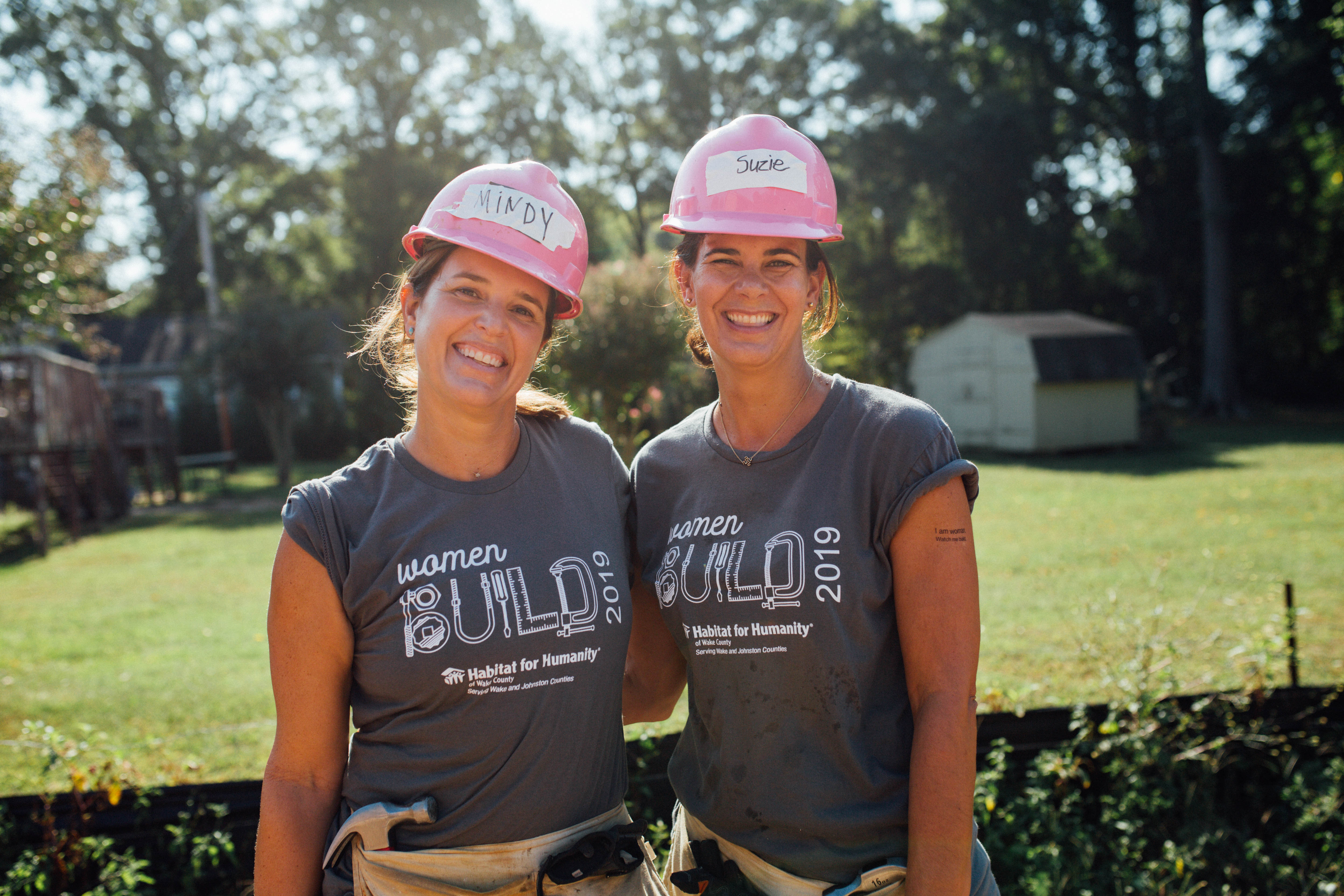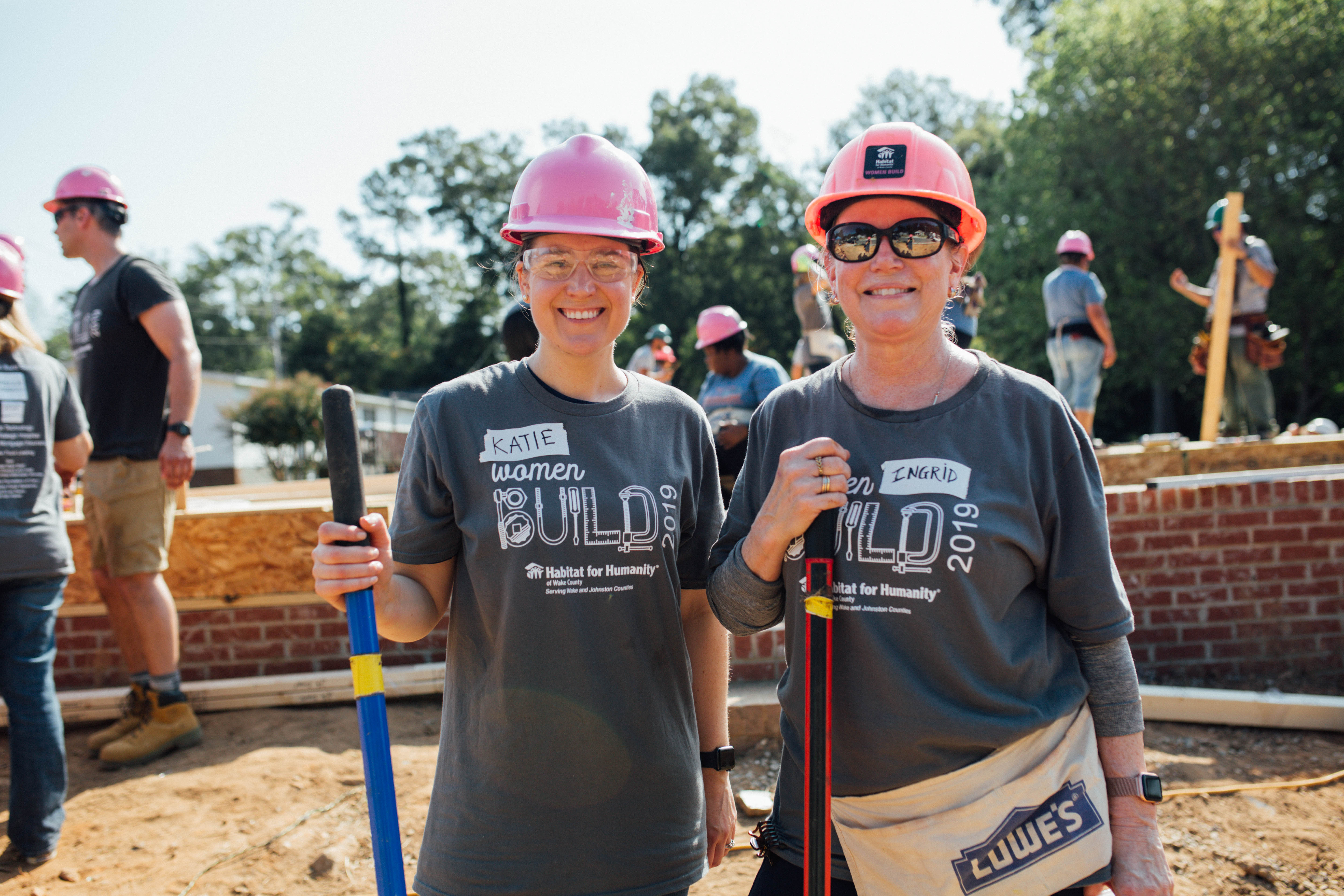 We asked our She Nailed It! Co-Chairs Suzie and Katie a series of questions to get a chance to learn more about their experiences and involvement with Habitat Wake. Read what they each had to say:
Q: Where/when did you first build with Habitat Wake (or, if applicable, another Habitat affiliate)?
Suzie's Answer: I have been involved with Habitat Wake for a number of years, but last year was the first time I actually picked up a hammer myself.  I volunteered for the She Nailed It! event and had a blast. I have to admit, I was more than a little intimidated at first, but the staff and volunteers were so helpful and supportive that I left feeling empowered and inspired. 
Katie's Answer: My first Habitat experiences were on collegiate service trips many years go. I volunteered first in a small town in Arkansas, and then at the Gulf Coast to support recovery efforts following Hurricane Katrina.
Q: What is your most memorable experience building with Habitat?
Suzie's Answer: I had a lot of fun at the warehouse working with other women to improve my hammering technique and speed, but I will never forget the moment when the actual wall for the home that we were building, was raised on site. It was a tremendous reminder of the power of collaboration and teamwork.
Katie's Answer: When I volunteered in Arkansas I discovered my hidden talent—installing siding! The best part was getting a seal of approval from the homebuyer. She planned to live in her Habitat home forever, so she wanted the siding to be perfect.
Q: Why do you continue to support Habitat? What does Habitat mean to you?
Suzie's Answer: I am very fortunate to own a house that provides my family with such comfort, safety and security. I can't imagine facing life's daily challenges without that sense of stability. I hope to do what I can to help others find a house for their family and feel for themselves the sense of comfort and peace a home provides.
Katie's Answer: I cherish my own home and neighborhood. I want to give everyone the chance to have a place where they can rest, laugh, celebrate family and friends, know their neighbors, and feel at home. I know that Habitat stewards my financial investments through their sustainable model of "a hand up, not a hand out."
Q: Any words of wisdom you would give someone who is interested in supporting Habitat but hasn't yet?
Suzie's Answer: Just Do It! The She Nailed It! event is the perfect opportunity to build personal confidence, skills and future stability for other families.
Katie's Answer: It is the best feeling to donate and volunteer to give families the foundation of a home. Then we get to watch them grow their careers, send their kids to college, and so much more. Join us!
Topics:
Topics