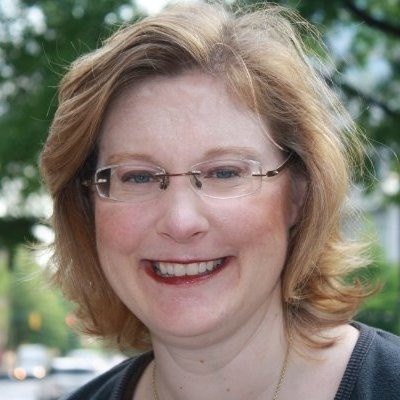 Habitat Wake is honored to partner with more than 130 congregations working together in 18 faith coalitions. This month, we are establishing the full-time director of Faith Relations position to work with the VP of Faith Relations, Rick Beech, to deepen these partnerships. After engaging with 70 candidates, we are pleased to announce that Rebecca Hix has been selected as the director of Faith Relations. Rebecca brings to this position tremendous experience and passion for engaging the faith community.
After involving her church (and many other churches) with Habitat Durham as a volunteer, Rebecca joined the staff team of Habitat for Humanity International (HFHI) to lead Church Relations regionally and then globally. Rebecca then went on to shape and manage HFHI's partnership with its largest donor, Thrivent, generating Faith Builds across the country. Tapping into her outstanding program design and relational skills, HFHI then asked Rebecca to develop the Neighborhood Revitalization program to guide Habitat affiliates in building communities as well as homes.
We are so excited to welcome Rebecca to our team!