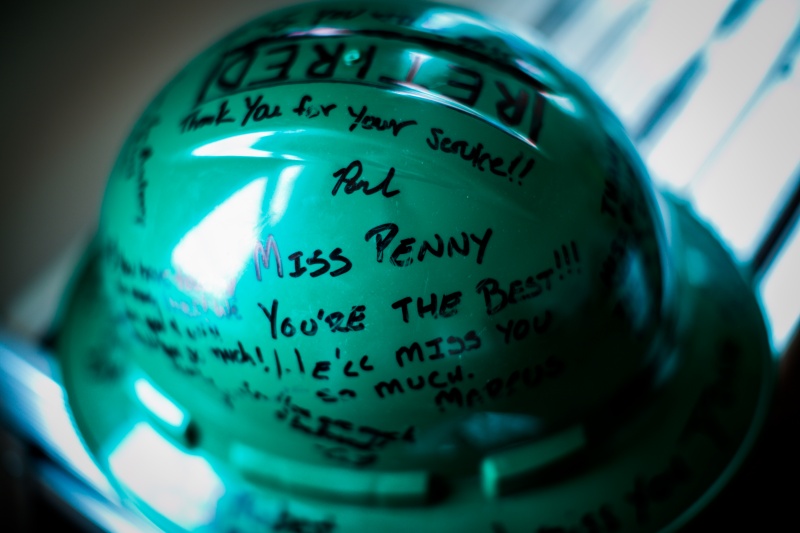 Agnes Penny, who recently retired from Cardinal Gibbons High School after 24 years of service, is responsible for cultivating thousands of teen-aged Habitat volunteers. As the school's director of outreach, she connected students with opportunities to serve in the community. Every Cardinal Gibbons senior -- an average of 350 every year -- volunteers on Habitat Wake's build site.
And after 24 years with the school, Penny exclaims, "That's a lot of children!"  
Working on the build site gives students the chance to see the immediate results of their labor, she says. "I've seen kids just beam at the work they've completed with Habitat," Penny recalls. "It's made an incredible impact on them."
Penny says that after many of the Cardinal Gibbons students graduate, they carry Habitat with them. "The seeds of service have been planted," she explains. "They continue their involvement as volunteers, or donors if time doesn't permit them to be on site."
On Penny's last day representing Cardinal Gibbons on the Habitat Wake build site, Director of Construction Brad McHugh presented her with a House Leader Green Hard Hat signed by the construction superintendents and lead volunteers.
Habitat has a great need for volunteers in the coming months, and welcomes volunteers 16 and older to join us on the build site. To sign up as an independent volunteer or to register a youth group, visit www.habitatwake.org/donate