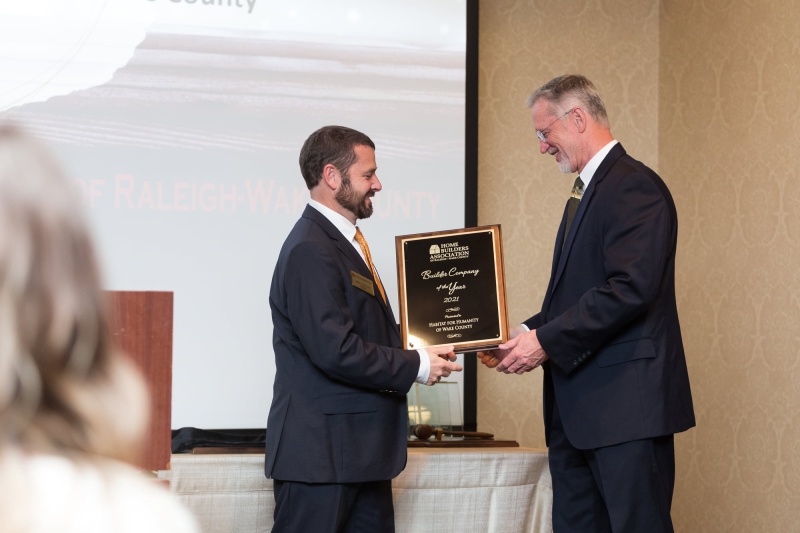 We are pleased to announce that Habitat Wake has been awarded the prestigious Builder of the Year award by the Home Builders Association of Raleigh-Wake County (HBA). The HBA awarded this distinction to Habitat Wake because of the positive impact the organization has had on the association. 
The HBA shared the following remarks:  
"We look at many factors, including number of affiliate members, number of Council members, participation on the HBA Board of Directors and general level of participation in HBA activities. 
"This year's Builder Company of the Year builds about 50 homes a year, but many people don't realize that. They are not only a prolific building company, but they are an important part of the key to answering Wake County's housing affordability issues. They entered a house in the Parade for the first time in 2020 and entered again this year, had a team at Battle of the Builders and a booth at New Home Expo, and have increased their participation overall in the Association this year." 
CEO Bill Ahern, who was present to accept the award on behalf of Habitat Wake at the 2021 Builder Appreciation event, shared the remarks with our staff. They were met with much appreciation across every department as a shared accomplishment with our dedicated construction staff.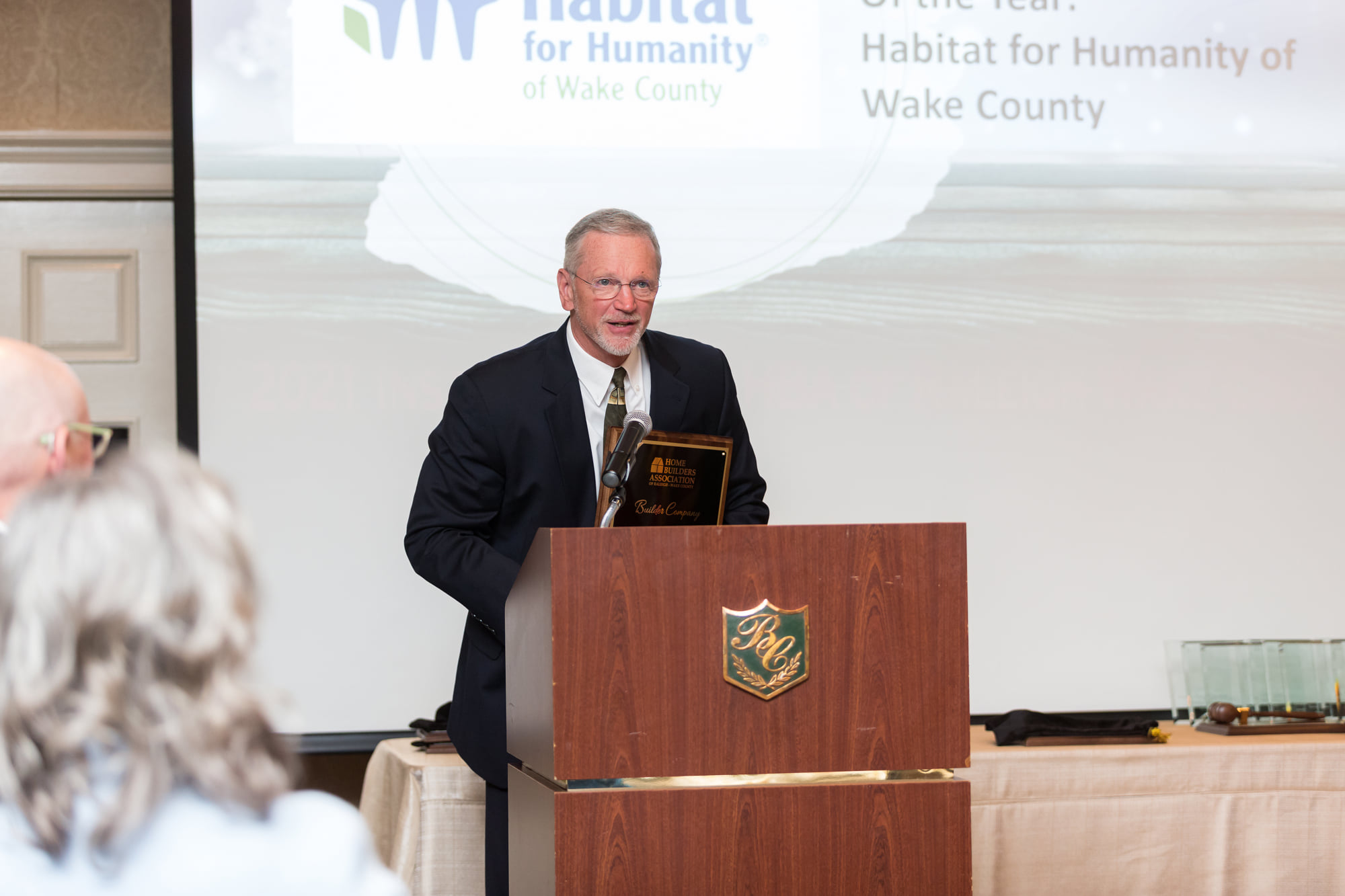 Our work in bringing people together to build homes, communities and hope takes many partners, so this recognition also belongs to our many supporters, volunteers, AmeriCorps members and those working tirelessly for affordable housing in Wake and Johnston counties. Thank you!