Contact: 
Olivia Bowler, Director of Communications 
Habitat for Humanity of Wake County  
olivia.bowler@habitatwake.org 
Office: 919-744-2495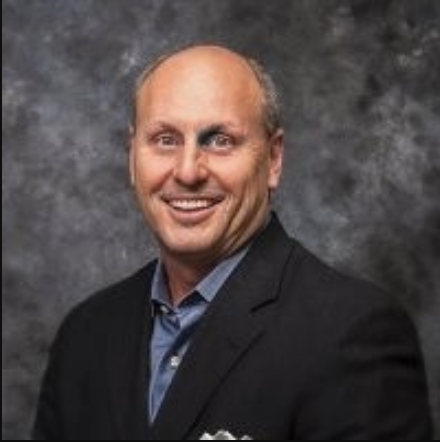 RALEIGH, NC (April 12, 2021) – Habitat Wake is pleased to announce that Dana Johnston has joined the organization's executive leadership as Chief Operations Officer.  
Johnston brings a wealth of experience from the for-profit and nonprofit sectors in leadership, board and volunteer roles. He has spent most of his career in entrepreneurship and intrapreneurship roles in business management, corporate development, executive coaching. Most importantly, Johnston will bring his extensive communication and collaboration skills to help align Habitat Wake's complex processes.  
"Habitat Wake operations are more nuanced than people might think," said Habitat Wake President/CEO Bill Ahern. "We know Dana's experience working in so many different sectors and coaching leaders will help us serve more families going forward."  
Johnston will oversee Habitat Wake's construction, homeowner services, home preservation ReStores, finance and human resources. Habitat Wake is building 40 homes this year, preserving 20, and helping 54 first-time homebuyers close on new mortgages. 
Prior to joining Habitat Wake, Johnston was the President and founder of S.M.A.R.T Consulting Services, a business consulting practice based in Alexandria, VA and Sarasota, FL. Johnston has also held the position of President and Strategic Advisor for NGO 1 Stop, an incubator that supports the funding of large government-sponsored development projects that provide humanitarian aid. Johnston also served as CEO at InStride Equine Assisted Therapy, a nonprofit based in southwest Florida. Johnston has served on the Board of Advisors for the University of California Davis School of Education (SOE) as well as on the Board of Directors for Volunteer Alexandria and NGO 1 stop.  
Johnston joins Habitat at a key moment as the organization looks ahead to re-opening build sites to volunteers and seeks to expand the number of new homes built each year.  
"The need in our area is enormous, and the pandemic has only underscored just how critically we need more affordable housing," said Ahern. "Dana's leadership in operations will add capacity and efficiency so that more local families can realize the dream of homeownership."
### 
About Habitat Wake  
Seeking to put God's love into action, Habitat for Humanity of Wake County brings people together to build homes, communities, and hope. Since 1985, Habitat Wake has joined with sponsors, volunteers and families to build safe, affordable homes. Qualified homeowners pay an affordable mortgage and invest 200 hours of sweat equity building their home.  
This year, Habitat Wake is building 40 new homes locally, completing exterior repairs on 20 homes and funding the construction of 40 homes globally. Financial support is provided by corporate, foundation, faith and individual sponsors, as well as by the Habitat for Humanity ReStores. Habitat Wake is a nonprofit, ecumenical Christian housing organization that welcomes people of all races, religions and nationalities to partner in its mission.  To learn more, visit habitatwake.org.