VP of Faith Relations and Habitat Wake founder Rick Beech remembers Dorothy B. Smith, one of Habitat Wake's earliest homebuyers.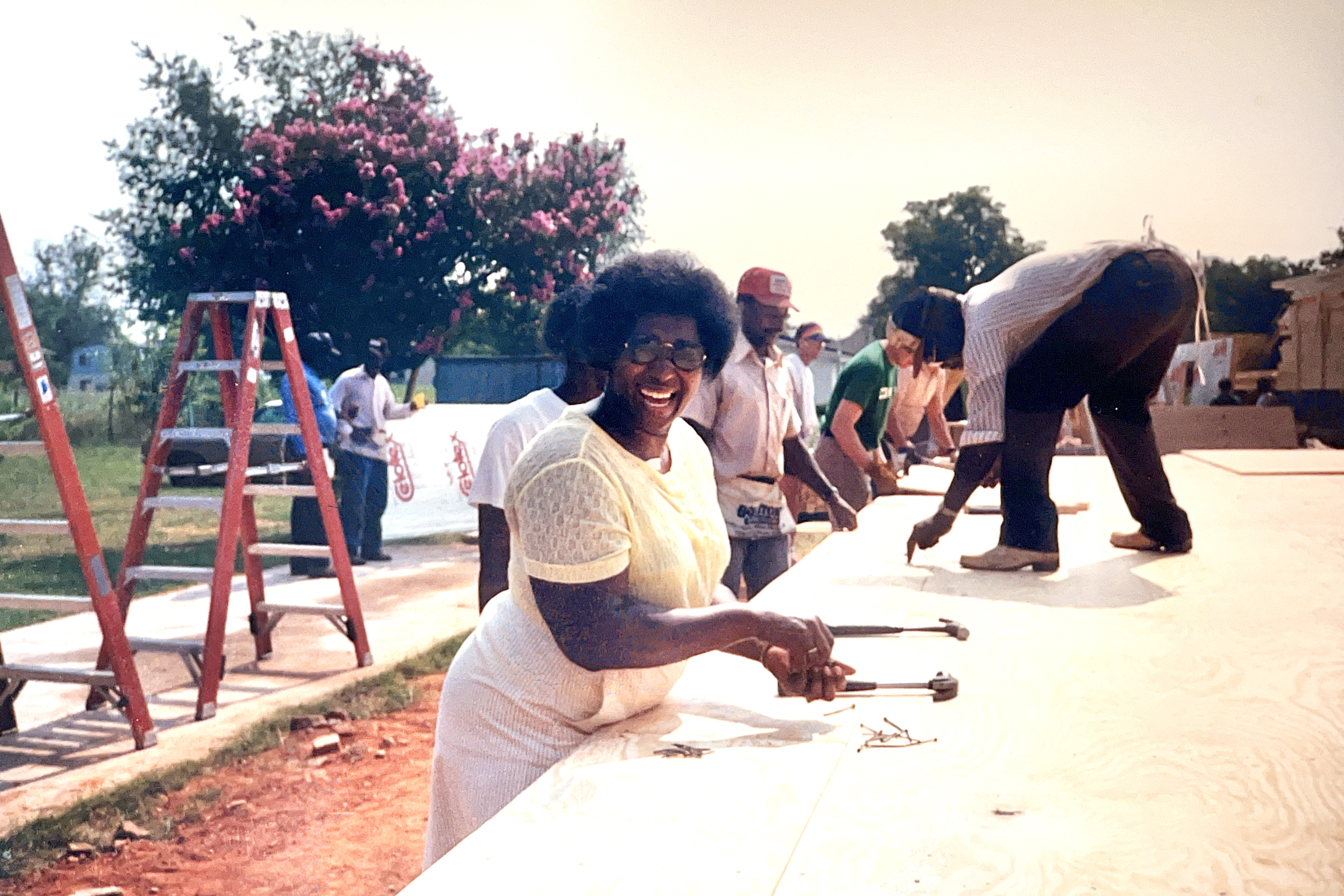 Habitat Wake recently lost one of its legends. Few people impacted the successful launching of Habitat Wake more than Dorothy B. Smith. Dorothy was one of our earliest homebuyers. Dorothy's home, built in 1987, was sponsored by Edenton Street United Methodist Church, the first church to completely sponsor a home. After Edenton Street UMC sponsored her home, a plethora of churches followed thanks to Dorothy, who loved to tell her story.  She kept on asking me to get her in front of more churches to speak. "It is my way to give back and help other families to receive a Habitat home."  
Within three to four years of forming, Habitat Wake grew into what we are now -- a top-tier Habitat for Humanity chapter -- thanks to Dorothy. At a time when I was the only staff person working part-time, she was essentially a one-person fundraising team. At the time the main way we spread the word was by presenting to congregations. She would ask me to come by and pick her up before each church presentation. She wanted us to "get prayed up".  I can confidently say that I learned more about getting "prayed up" from Dorothy than from the seminary classes that I was taking at the time.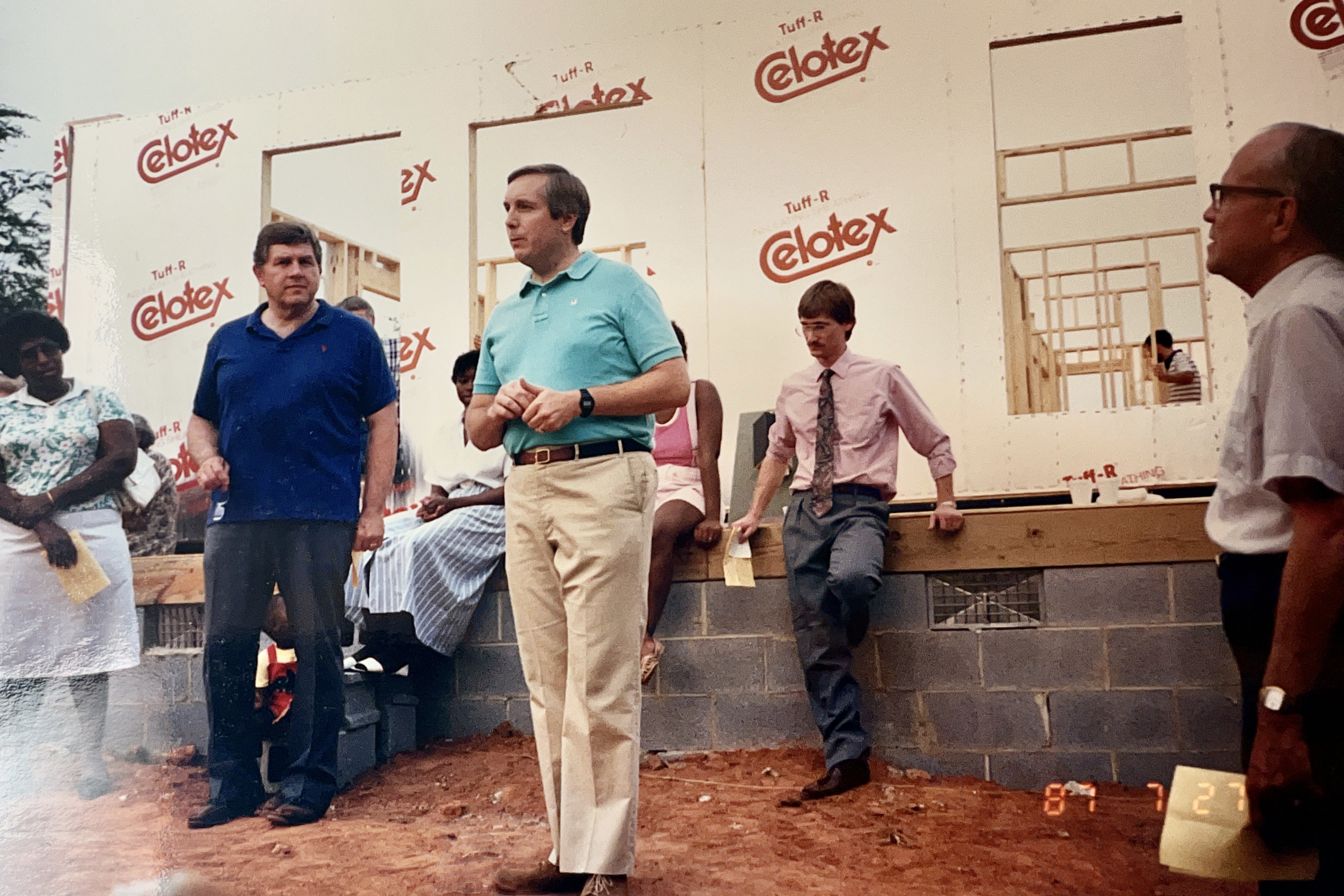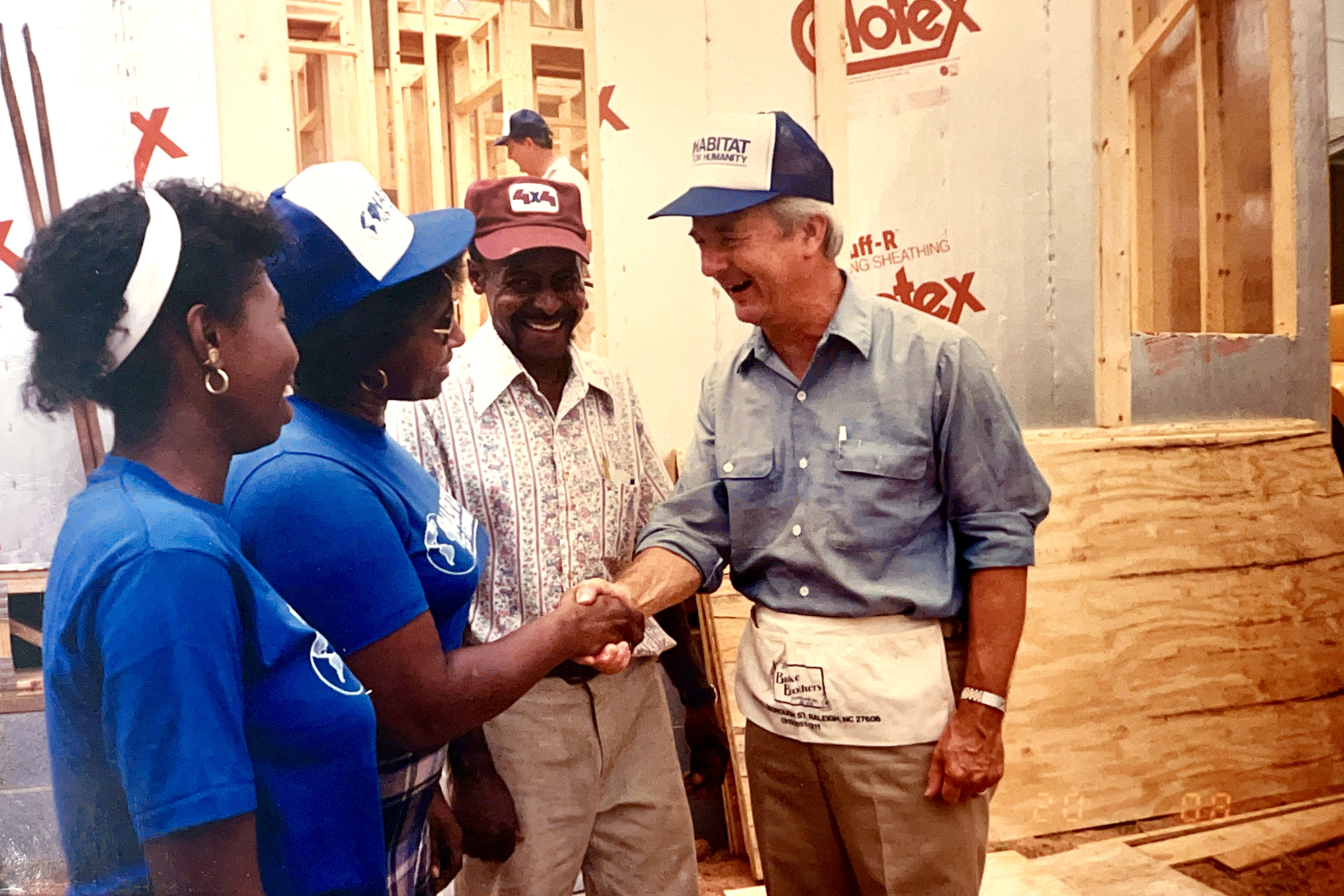 Those visits gave us time to catch up. Over the years she would tell stories of her kids doing much better in school because of a good place to study. She said her more reserved child was becoming more outgoing now with a place they could invite their friends. She would show me around her house or yard proudly showing me what she had done recently. One day stopping in front of her flowers, she paused. "These flowers are just like me. I am now blooming like they are because of the love shown to me by Habitat and God." To this day, I still quote her. Dorothy would say, "Thank you Jesus" a million times during each of her speeches. So, whenever I feel joyful about life, I say to my family and friends, "Thank you Jesus" and smile. They know I am thinking of Dorothy and tapping into her deep joy.
I am not sure that I have ever met a more joyful person than Dorothy. People at Edenton Street UMC still remember her. She was unforgettable. Dorothy speaking at my ordination is a memory I will forever cherish. My love for Habitat and love for serving is inextricably intertwined with Dorothy. I love you and miss you, Dorothy.  -- Rick