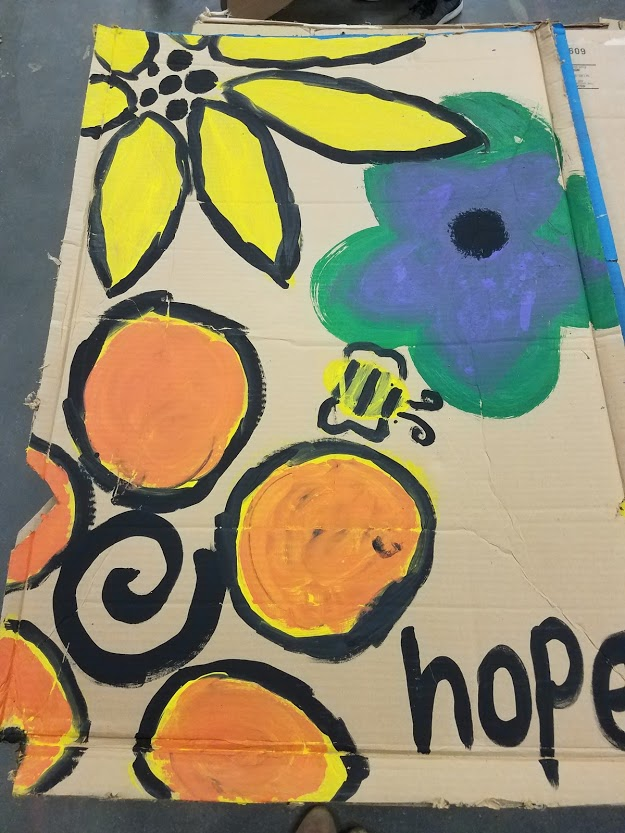 by Rick Beech, VP of Faith Relations
Last week during Habitat's global worship service, Habitat leaders around the world had the opportunity to hear a powerful message from Dr. Melba Padilla Maggay of the Institute for Studies in Asian Church and Culture. She compared our time in this pandemic to the three days Jesus was in the grave before resurrection.  
Dr. Maggay encouraged us to see the pandemic, our time in the grave, as a liminal time in our world. A time of transition from one period to the next. She encouraged us to use the remaining time in this pandemic to reflect, re-evaluate and critique ourselves and our society so that a new time—a new world-- can begin. 
This pandemic has exposed the unjust systems that exist in our society. The powerful documentary, Segregated by Design, shows the many ways that laws prevented people of color to have access to homeownership in the U.S. This not only created redlined and segregated cities across this country, it created a massive wealth gap.  In the U.S. the average net wealth of homeowners is 400% higher than renters.  The rate of homeownership for white families is 73.7% compared to 44% for Black families. The median net wealth of white families is $171,000 compared to only $17,600 for Black families.
As Dr. Maggay encourages, let's hold onto this discomfort a little longer. As we are about to get resurrected from COVID-19, let's us be bold enough to re-imagine a new time, a new world. A world that is not only free of COVID-19, but free from the unjust systems that have created racial inequity. Let us re-design a world where homeownership is widely available to all people, especially people of color.  Let us imagine and then create a world where net worth is not distinguishable by race. As Habitat's founders imagined, let us build a world where everyone has a good, affordable place to live. Let us lead the way in Wake and Johnston counties to create such a world! 
Yes. Resurrection is coming. With Jesus, let us leave behind the tomb. Let's leave behind this miserable pandemic. However, let us also leave behind this miserably unjust society. Let's rise with Christ to dismantle the systems of oppression and create a world of racial equity. A world where everyone has access to homeownership, and everyone can live the abundant life God desires for all.