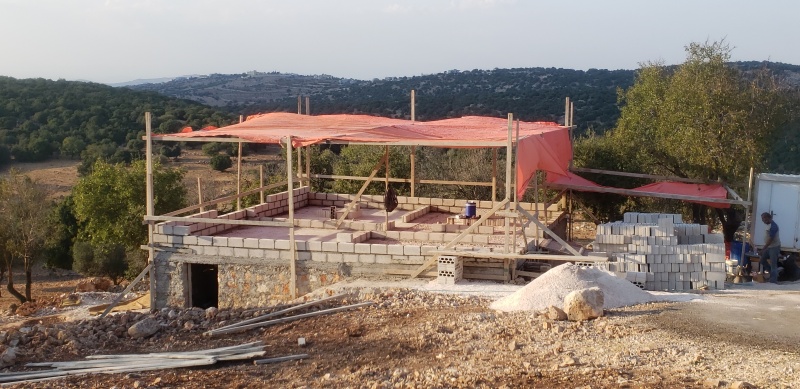 This blog post was guest written by Habitat Wake volunteer and former board member, Michelle Pavliv.
Today our team began our Global Village experience.  We started our day with an orientation by the director of Habitat Jordan.  We learned about the housing need in Jordan and the processes by which Habitat works. The population of Jordan has increased 20 fold in the last 50 years, primarily due to an influx of refugees from various conflicts in the middle east.  This influx has not only created a housing need for the refugees but has impacted scarcity and affordability issues for Jordanians as well.
 We transferred to the region in the northwest of Jordan known as Ajloun. We met our homebuyer family Mohammed, his wife Nosybah and their three young children. They are currently living in extremely cramped and substandard housing. Thanks to the partnership with a local community-based organization (CBO), Habitat and our group of volunteers, the family will have a sturdy, safe, affordable home in a few weeks.
We finished out the day with an amazing meal in the home of a local community family. There, we share food and conversation. After dinner, we learned about the amazing women who founded and run the CBO. Now I write to you from the comfort of our shared guest house where our team lives as a Jordanian family.