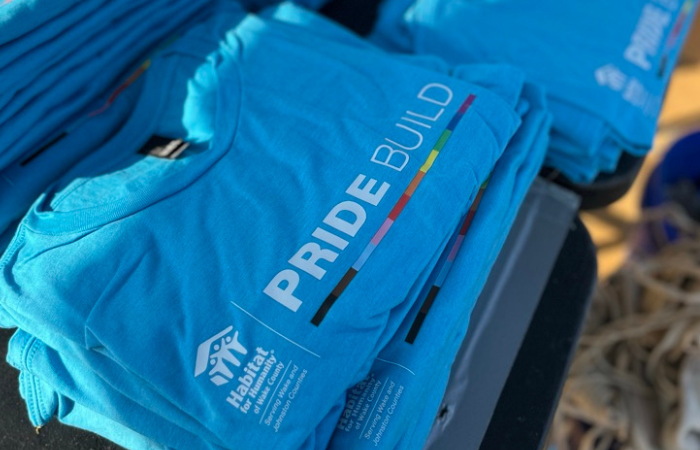 As Pride Month draws to a close, we reflect on the incredible initiatives undertaken by organizations around the world to support and uplift LGBTQ+ communities. This year, we worked to highlight Habitat Wake's core values of inclusivity and affordable housing for all.  From volunteer efforts to awareness campaigns, we were honored to support and uplift those from all communities in celebration of Pride.
Pride Build 2023
On June 9, volunteers, future homeowners and Habitat Wake staff came together with sponsor partner, Enact as well as the LGBT Center of Raleigh for our second annual Pride Build. This build brought allies and the LGBTQ+ communities together in support of inclusive, affordable housing.
In addition to bringing folks together, the build aimed to raise funds to support Habitat Wake's mission to build homes, communities and hope, and build awareness of the unique challenges faced by the LGBTQ+ community, including social stigma and youth homelessness.
Celebrating at Out! Raleigh
On June 24, Habitat Wake joined our friends from LGBT Center once again to table at Raleigh's Pride celebration, Out! Raleigh. Staff members spent the day celebrating love and and equality in our community, and spread the word about volunteering, donating and becoming a Habitat homeowner!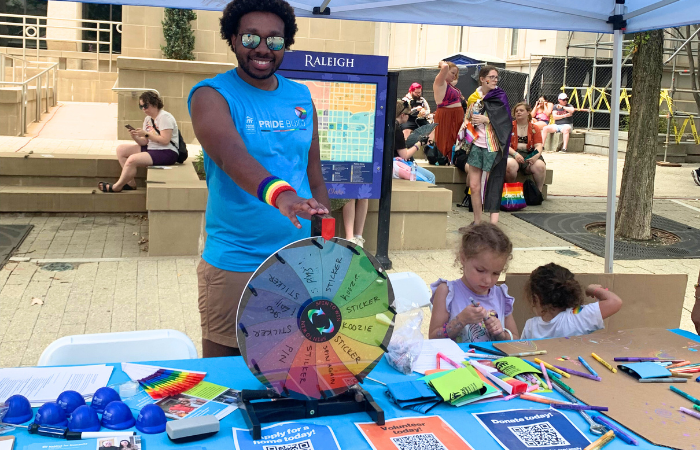 As we reflect on this month of celebration, we will work to acknowledge the housing disparities among disenfranchised communities, and we will continue to build on the foundation of affordable housing for all. 
Together, we worked to build a future where everyone's identity is honored and celebrated. Thank you to all those who supported this year's Pride Month, and made it the inspiring celebration that it was! 
View Photos from Pride Month 2023!