Patricia Burch, Habitat Wake's new CEO, started with us on Monday, October 10 and has hit the ground running. Patricia is enthusiastically looking forward to meeting all of our supporters across our build sites, in our ReStores and upcoming events. In the meantime, get to know her a little better with these 15 questions:  
How do you like to spend your time outside of work?  
Outside of work I enjoy being outside with my dog (I am excited by all the Raleigh greenways), spinning, reading and cooking.  
Where did you grow up?  
My father was in the Navy so I grew up in New Orleans, LA, Long Beach CA and Pensacola FL. Because I am the youngest and my dad retired when I was fairly young, I grew up mostly in Pensacola. That is where the majority of my family still lives. 
How do you like to start your day?  
I typically start my day by drinking coffee while going through email, I then workout and walk my dog. 
Do you have any pets?  
I have one dog, a rescue I found running down the highway in Mississippi. I also share custody of three cats with my niece who lived with me in Birmingham. All three were rescued from the Habitat Birmingham ReStore.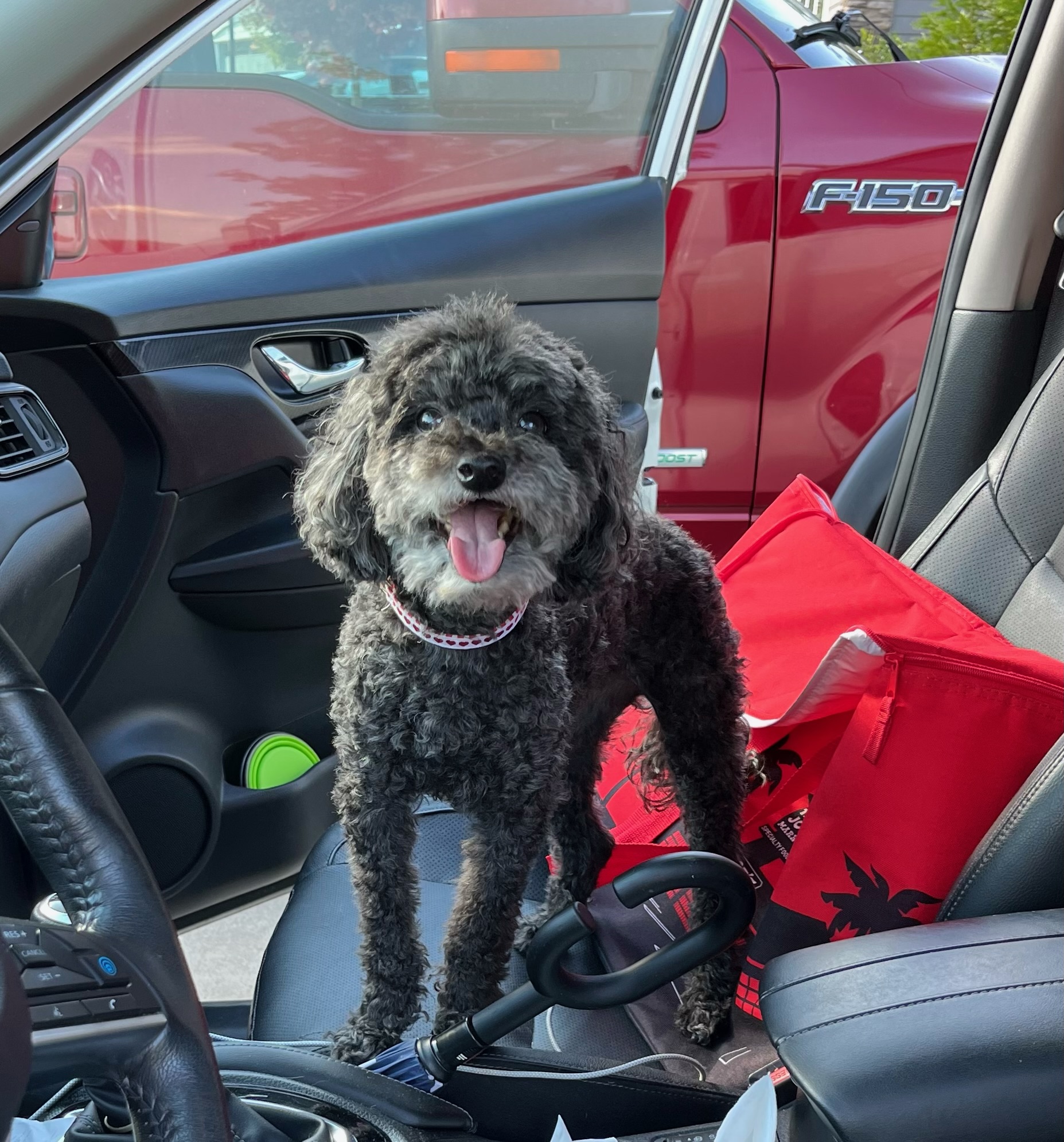 What was your first job?  
My first job was when I was 15 years old as a clerk in a small local video store that was owned by my friend's parents. My two friends and I all worked there…no cracks about my age necessary! 
How did you get your name?  
My name was supposed to be Jason (I am the youngest of three girls and they really were hoping for a boy) but when that was not the case they punted with the name Patricia. 
When you were a kid, what did you want to be when you grew up?
When I was a kid I wanted to be a marine biologist. Now, this makes zero sense. I am a redhead (should avoid the sun) and have a pretty healthy fear of sharks. 
Are you reading anything interesting right now?
I am currently rereading Atomic Habits by James Clear and listening to Carrie Soto is Back by Taylor Jenkins Reid.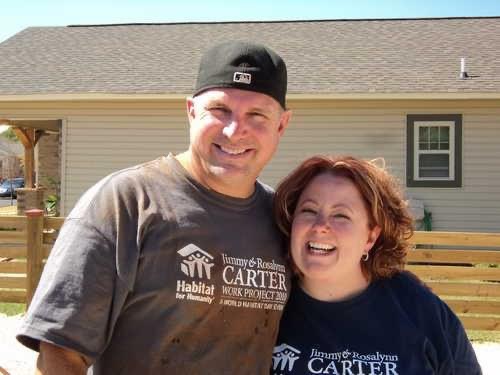 What's your favorite musical artist?
Garth Brooks. I was super starstruck when I got to show him around some Habitat sites in Birmingham and he did a small local concert when we hosted Jimmy Carter Work Project… but I like all kinds of music and love musicals. (Hamilton will likely get me through the drive to Raleigh from Birmingham).  
What's your favorite sports team?
Florida Gators football …not an easy choice living in Alabama for 20 years.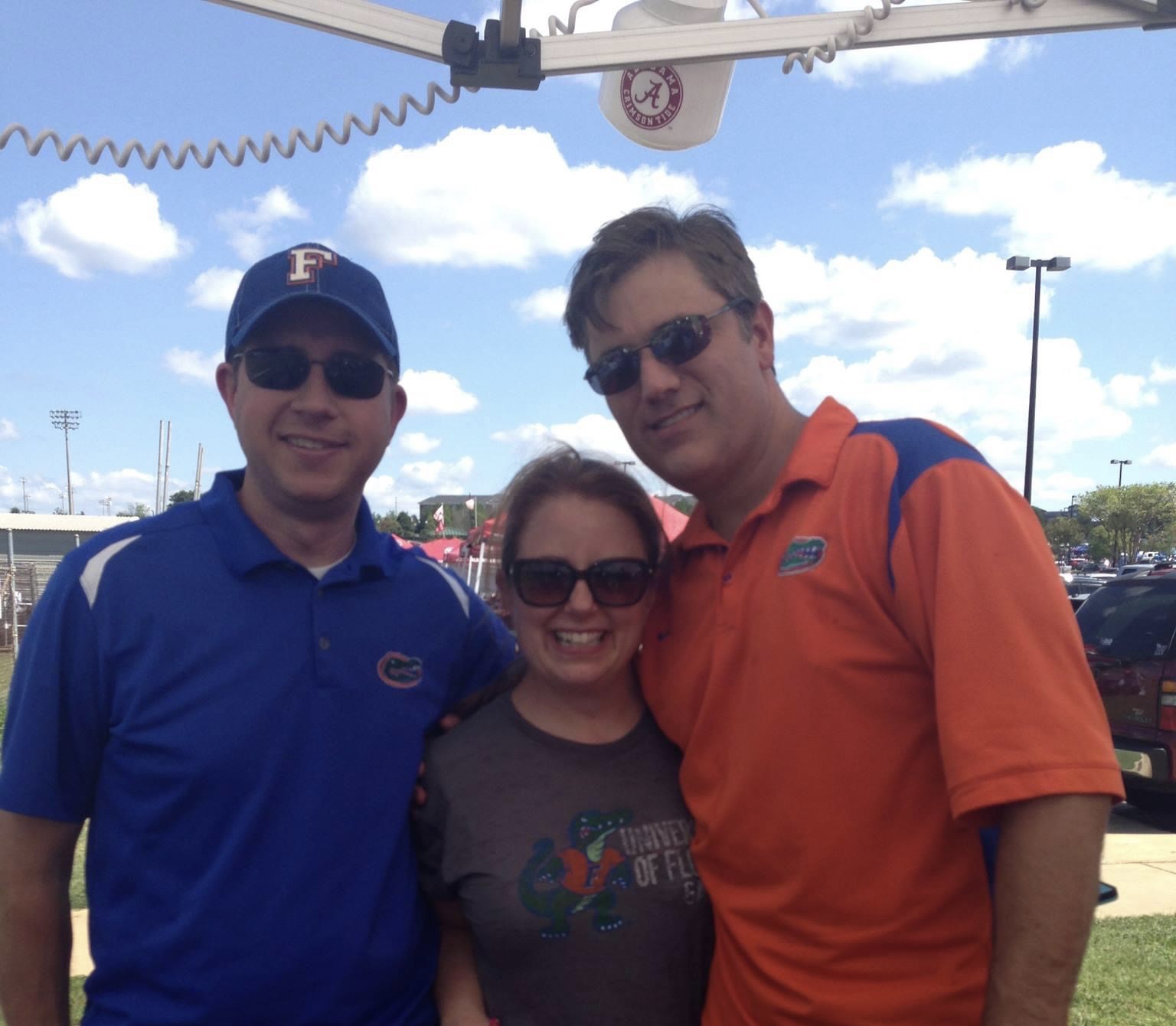 What's one thing most people don't know about you?  
I actually used to not be a big fan of animals, but since finding my dog years ago, I have been transformed and since then I have fostered two pregnant cats and their kittens and helped get most of them adopted. I was technically a foster fail - Ibanez is one of the kittens and Ms. Potts is one of the moms. 
Do you have a hidden talent? What is it?
I don't know if it is a talent, but I am really good at smelling or tasting food and being able to tell what is in it.  
What's one item you can't leave home without?
My car key. 
What's the first concert you ever went to?
The first concert I ever went to was Tom Jones. My parents were huge fans of his (and so was I when I was really young) and they took me and my sister when I was growing up. 
What's your most used emoji?
🤦‍♀️