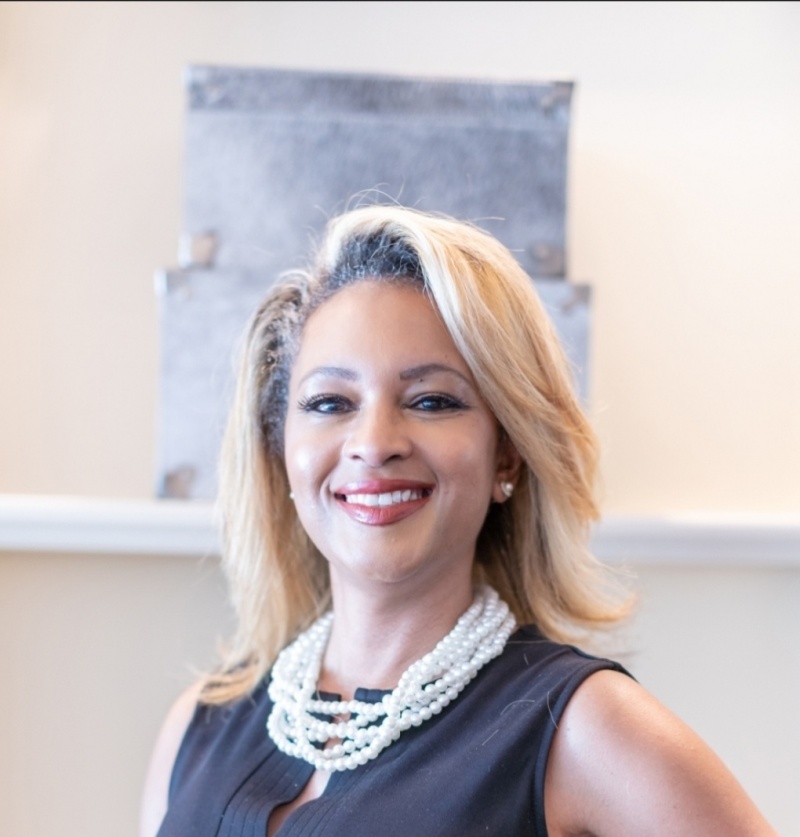 Please join us in welcoming our newest leadership team member, Wendy Spaulding! After a nationwide search of more than 100 applicants, Habitat Wake is thrilled to bring on board someone with deep ties to our area.
Wendy has 17 years of experience in fundraising and development combined at both North Carolina Central University and North Carolina State University, and she knows the local corporate community well. Most recently, she helped secure $1m from Blue Cross Blue Shield and Tik Tok for N.C. Central's Department of Nursing. Prior to her career in philanthropy, she worked for Nationwide Insurance and is a proud graduate of St. Augustine's University.
Due to the pandemic, corporate volunteers could not build on our sites for the past year. Because of this, costs increased by 30 percent, causing Habitat Wake to build 10 fewer homes than we had hoped. Wendy is eager to share Habitat's mission with our local corporate community and work with them to provide impactful team-building opportunities, especially post-COVID. She says fundraising is her passion, allowing her to give back to those in need of a hand up.
If you would like to discuss with Wendy how your company can make an immediate difference on affordable homeownership in our area, please reach out at wendy.spaulding@habitatwake.org.
We are so excited to welcome Wendy to our team!