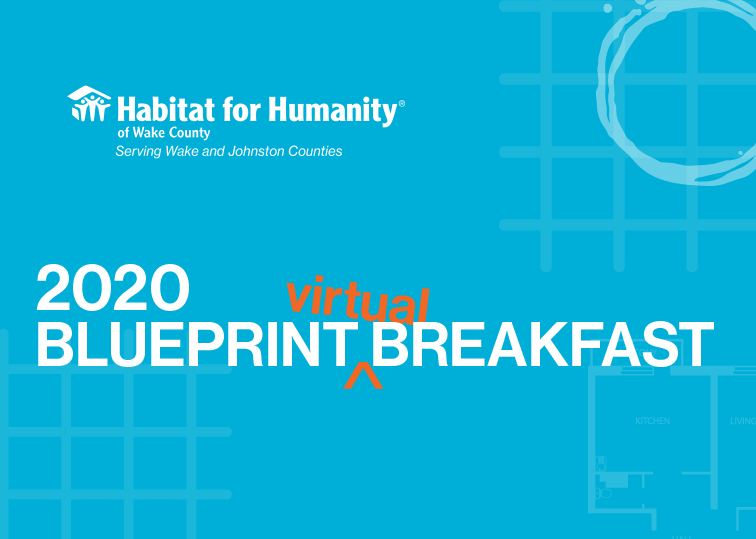 Habitat Wake's biggest annual fundraising event, the Blueprint Breakfast, is now being held digitally. We are asking you to donate - and to reach out and help champion our annual event! This is our largest fundraiser of the year, one that draws more than 800 people and raises $350,000 each year to build affordable homes in our area. We still count on those dollars each year, and we have many families waiting for their opportunity to purchase an affordable home.
Thank you to Smedes York, of York Properties, for his impeccable leadership as our Honorary Chair, and to Wells Fargo, who has graciously committed to honoring their gift even without the physical event happening. 
Together, we can ensure our homebuyer families get their chance to move on and move in. Keep the gears of Habitat Wake turning and make an online donation today!