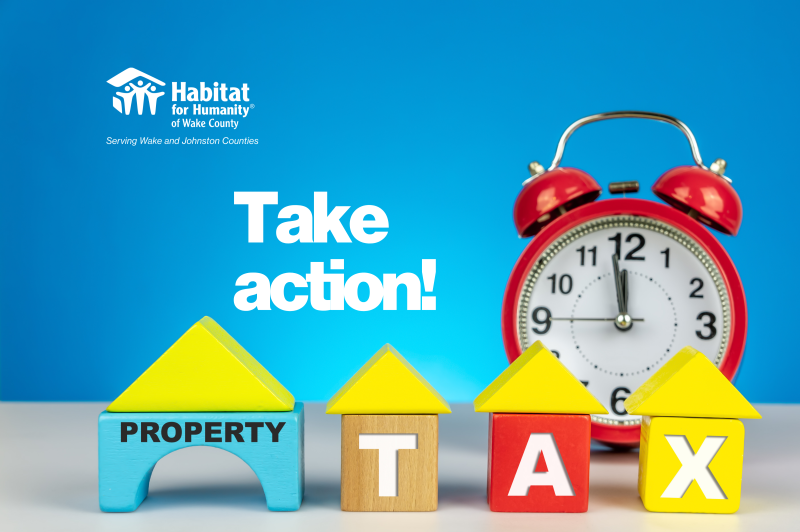 Property taxes play a key role in providing services and infrastructure that our community needs. In Wake County, property taxes help fund public schools, public health, safety, and quality of life. Housing costs can become unaffordable as property taxes rise, which puts long-term homeowners at risk of displacement. Due to the increased cost of land in Raleigh and Wake County, some property tax bills have doubled or tripled since 2016.
Rising property taxes disproportionately affect low-income, Black neighborhoods
These stark increases in property taxes are concentrated in predominantly Black neighborhoods around Southeast Raleigh. These neighborhoods, which were historically segregated by redlining and racially restrictive covenants, are gentrifying as new, more expensive  developments are built. .
Neighborhoods in Raleigh are not being affected by rising property taxes at the same rate. For example, homeowners in the low-income, predominantly Black Walnut Terrace neighborhood experienced a property tax increase of 151% but homeowners in one of Raleigh's wealthiest neighborhoods, Glenwood South, experienced an increase of only 32%.
Wake County lags behind other NC counties with property tax relief programs
Increasing property taxes are problematic for many homeowners throughout the state. While there is a policy called the Homestead Exemption which provides property tax assistance, the eligibility requirements are very narrow. In order to qualify for assistance through the state, a homeowner must make less than $28,100 and be at least 65 years old or permanently disabled.
Since the Homestead Exemption does not cover many homeowners in need of assistance, several counties are implementing local relief programs. Durham, Mecklenburg, and Orange counties have all approved grant programs for homeowners struggling with property tax expenses. We are calling on Wake County and the City of Raleigh to follow suit and work together on a relief program for long-term, low-income homeowners.
Take action to support local property tax relief
You can show your support for property tax relief to keep long-term homeowners affordably housed at an upcoming public assembly!
When? Thursday, October 21 at 6:30pm
Where? Southeast Raleigh Table, 1950 New Bern Ave
Raleigh City Council members and Wake County Commissioners will be present at this event to hear testimony from homeowners impacted by property taxes and react to a policy proposal. We hope to see you there!