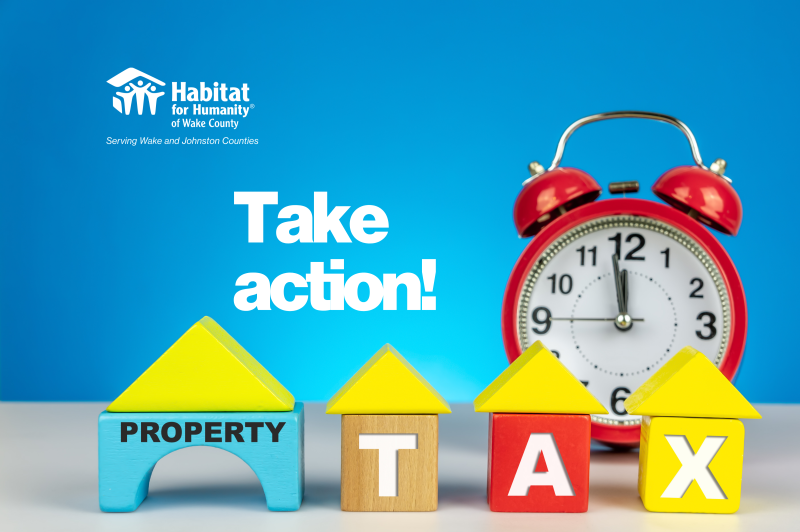 Property taxes play a key role in providing services and infrastructure that our community needs. In Wake County, property taxes help fund public schools, public health, safety, and a great quality of life. But, as property taxes increase and housing costs become unaffordable, long-term homeowners become at risk of displacement. Due to the increased cost of land in Raleigh and Wake County, some property tax bills have doubled or tripled since 2016.
Special session on rising property taxes
Habitat Wake is inviting all Habitat homeowners to a special session on rising property taxes. We'll discuss how you or your neighbors may be impacted by increased property taxes, go over the current relief proposal to help keep long-term homeowners affordably housed, and enjoy light food and beverages.
When? Saturday, December 11 from 2-4:00pm
Where? Southeast Raleigh YMCA, 1436 Rock Quarry Rd
Show your support for property tax relief by signing our petition now
We need your help to make sure property tax relief is funded in next year's budget! Habitat Wake is advocating for a grant program to serve low-income, long-term homeowners that are burdened by their property tax bill.
To show your support for property tax relief, sign our petition for Wake County Commissioners and Raleigh City Council!